Sioux Chief TankBracket™
NEW Expansion Tank Support Kit - Now In Stock!
Introducing the new TankBracket™ expansion tank support system from Sioux Chief!
Designed to be the strongest, safest support bracket on the market, this new support system can be used with both 2.5 and 5 gallon expansion tanks, and is available for wall mount or for mounting directly to the water heater.
Installation is quick, easy, clean, and well-suited for confined spaces! Head to your local Wiseway to shop in stock today!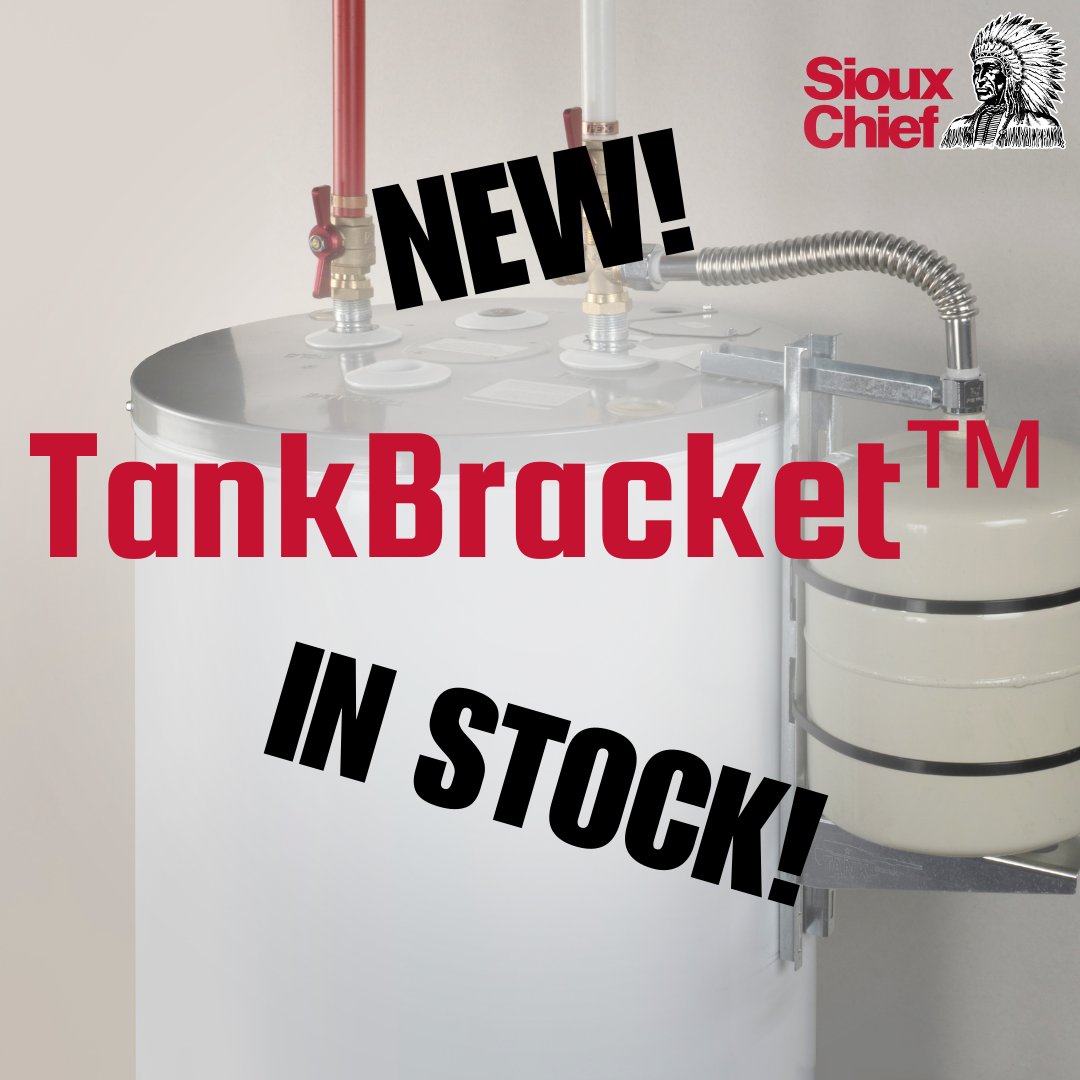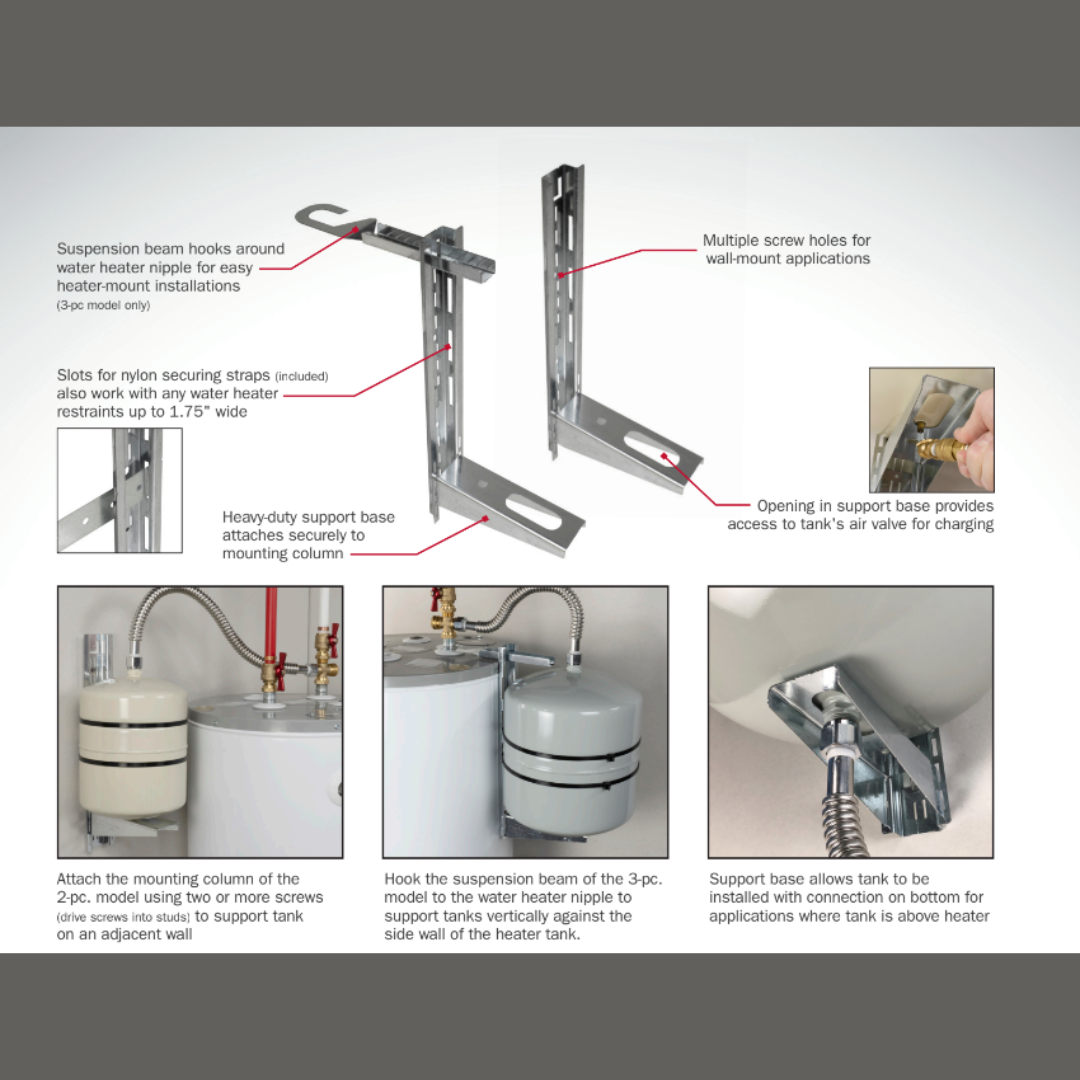 Check out the resilient and adaptable features of the NEW Expansion Tank Support Kit! 👇
Strong
18-gauge, galvanized steel is corrosion-resistant and

provides safe, secure expansion tank installations

Nylon straps (included) keep tanks firmly in place, while

the sturdy support base bears the weight of the tank

Prevents undue stress on threaded joints

and other connections
Versatile
Wall-mount and tank-mount models available

Supports large (5-gal.) and small (2-gal.) expansion

tanks, with connection nipple at top or bottom

Works with any water heater restraints, or

seismic/safety straps up to 1.75" wide
Made in the USA
Sign up for Wise Bites!
Want to stay up to date on events, promotions, news, and more?
Our Wise Bites monthly newsletter is for you!
Why Wiseway?
Since 1972, we've been distributing top brands of electrical and plumbing supplies from southern Ohio to central Kentucky. Don't let our growth fool you! We're still privately held which gives us the ability to make quick decisions and personalize our service. Whether you need electrical, lighting, or plumbing supplies for your own home or for the job, trust Wiseway has the stock and the expertise you need.