Elite Lighting - Fire-Rated Housings & LED Surface Mount Downlighting
Just in time for National Safety month - Fire-Rated Housings!
Save on construction costs by using Fire Shield housings as compared to using fire-rated enclosure covers, the drywall method, and fire-rated metal enclosures
Elite's FIRE SHIELD Housing is designed to meet today's one or two-hour fire-rated IC & non-IC codes for high-rise condominiums, apartment buildings, and many more applications.
Accommodates up to 50W PAR20, R20, and A19 lamps. Furnished with preinstalled adjustable bar hangers. Junction box is provided with four 1/2 inch knockouts, one 3/4 inch knockout and four Romex knockouts with strain relief.
Now in stock at Wiseway - Elite's LED surface mount downlighting!
Check out the below reference sheet and swing by your nearest branch to stock up!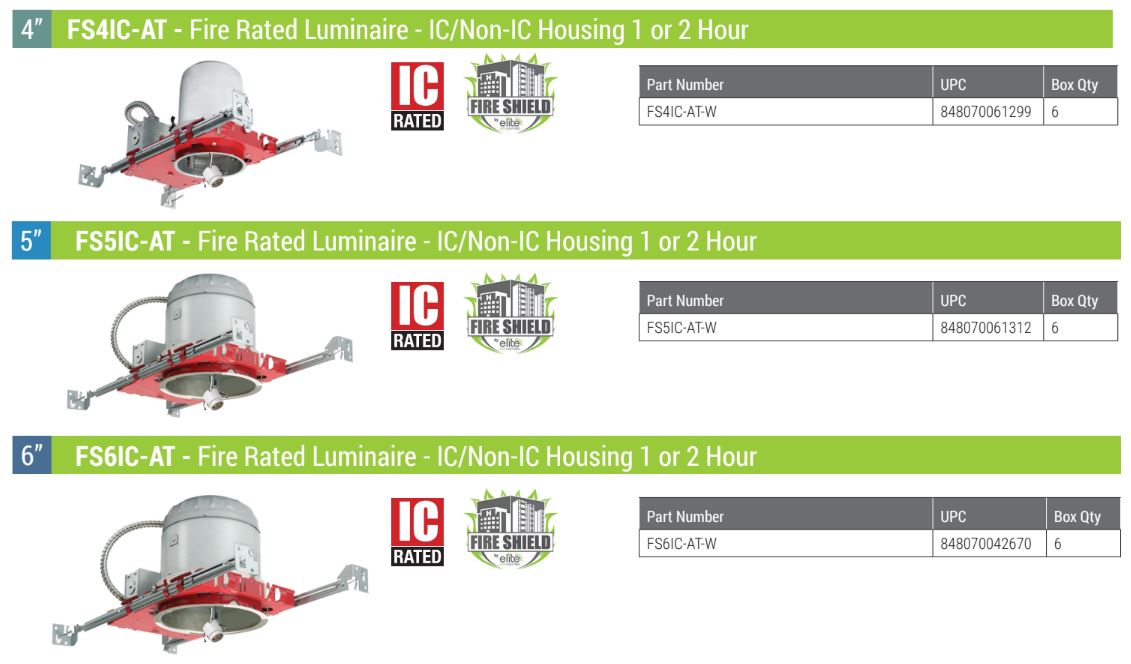 Sign up for Wise Bites!
Want to stay up to date on events, promotions, news, and more?
Our Wise Bites monthly newsletter is for you!
Why Wiseway?
Since 1972, we've been distributing top brands of electrical and plumbing supplies from southern Ohio to central Kentucky. Don't let our growth fool you! We're still privately held which gives us the ability to make quick decisions and personalize our service. Whether you need electrical, lighting, or plumbing supplies for your own home or for the job, trust Wiseway has the stock and the expertise you need.