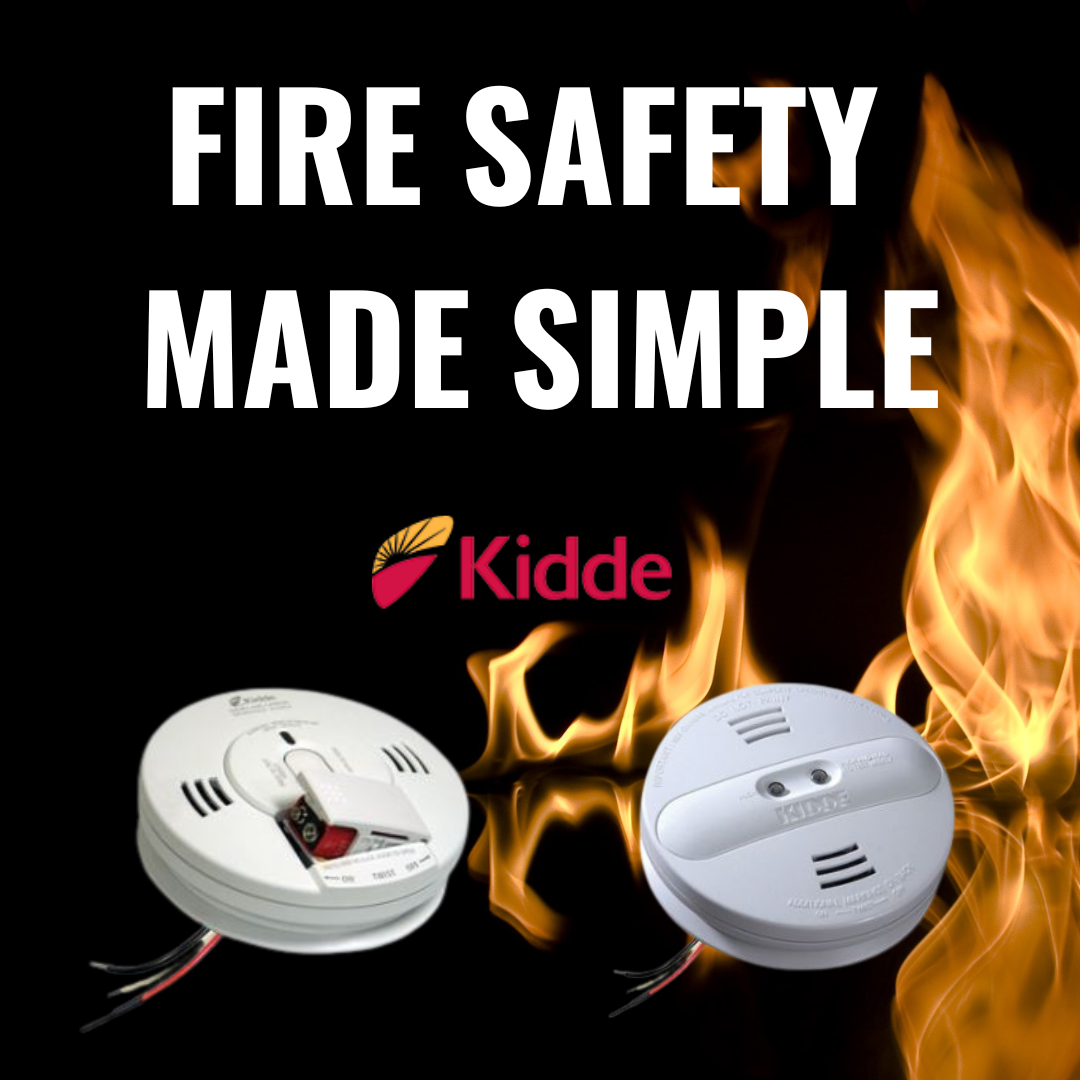 Fire Safety from Kidde
In stock today!
Make fire safety simple with Kidde combination detectors. Put your customer's minds at ease with Kidde dual sensor smoke alarms!
Why choose a photoelectric smoke sensor?
While ionization smoke detectors have been proven effective in detecting flaming fires, photoelectric smoke alarms are superior in detecting smoldering fires. These types of alarms utilize a light beam to detect smoke from slow-starting fires
Kidde Dual Sensor Smoke Alarm
Features & Benefits
Ionization Sensor - May respond faster to flaming fires.
Photoelectric Sensor - May respond faster to smoldering fires.
Interconnect - Interconnects with up to 24 Kidde devices on one wiring network of which 18 can be initiating.
Battery Backup (9V battery included) - Provides continuous protection even during power outages.
Tamper resistant - Deters from tampering or theft.
Hush® Feature - Temporarily silences nuisance alarms.
Red LED - Flashes every 30-40 seconds to indicate that the smoke alarm is operating properly.
Green LED - Continuously illuminates to indicate AC power.
Alarm Memory - Indicates the originating alarm in an interconnected system.
Kidde Combination Carbon Monoxide & Photoelectric Smoke Alarm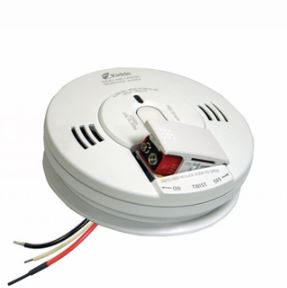 Features & Benefits
AC-Wire with battery backup - Powered by home's electricity in order to provide continuous protection. An included 9V battery protects during short-term power outages.
Front-Loading Battery - Speeds up replacement by eliminating the need to remove the unit from the ceiling or wall.
Unique Battery Door Design - Will not close if the battery is not installed properly.
Voice Warning - Supplements warning from the traditional 85-decibel alarm by clearly stating the danger present, fire or carbon monoxide.
Photoelectric smoke sensor - May detect visible fire particles associated with slow smoldering fires sooner than an ionization sensor.
Electrochemical CO sensor - Provides accurate and continual CO protection during the product's life, remains stable during temperature and humidity changes and resists reactions to household gases that may cause false readings or reduce sensitivity.
Kidde Fire Safety Counter Day Event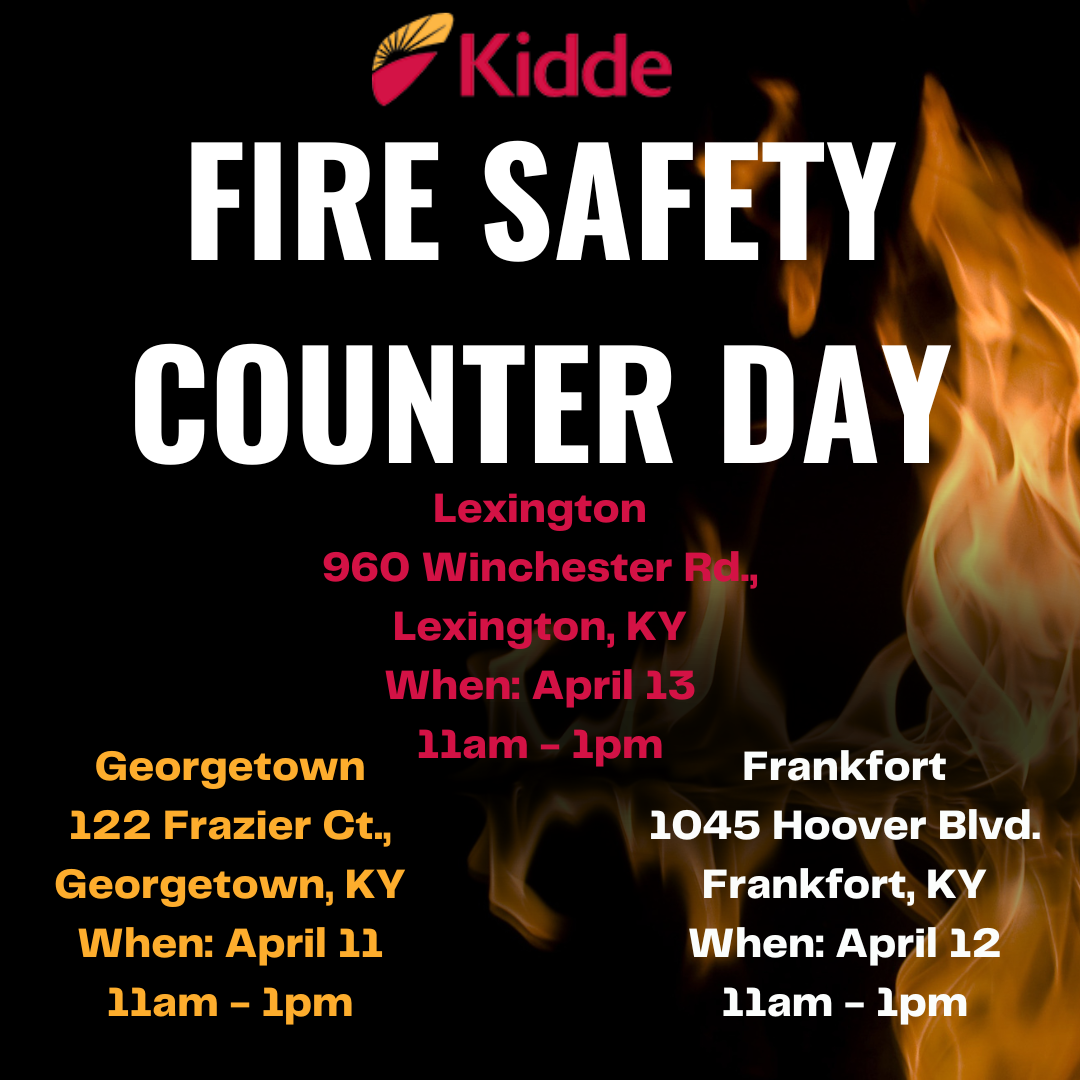 Sign up for our monthly newsletter!
Want to stay up to date on events, promotions, news, and more?
Our Wise Bites monthly newsletter is for you!
Why Wiseway?
Since 1972, we've been distributing top brands of electrical and plumbing supplies from southern Ohio to central Kentucky. Don't let our growth fool you! We're still privately held which gives us the ability to make quick decisions and personalize our service. Whether you need electrical, lighting, or plumbing supplies for your own home or for the job, trust Wiseway has the stock and the expertise you need.