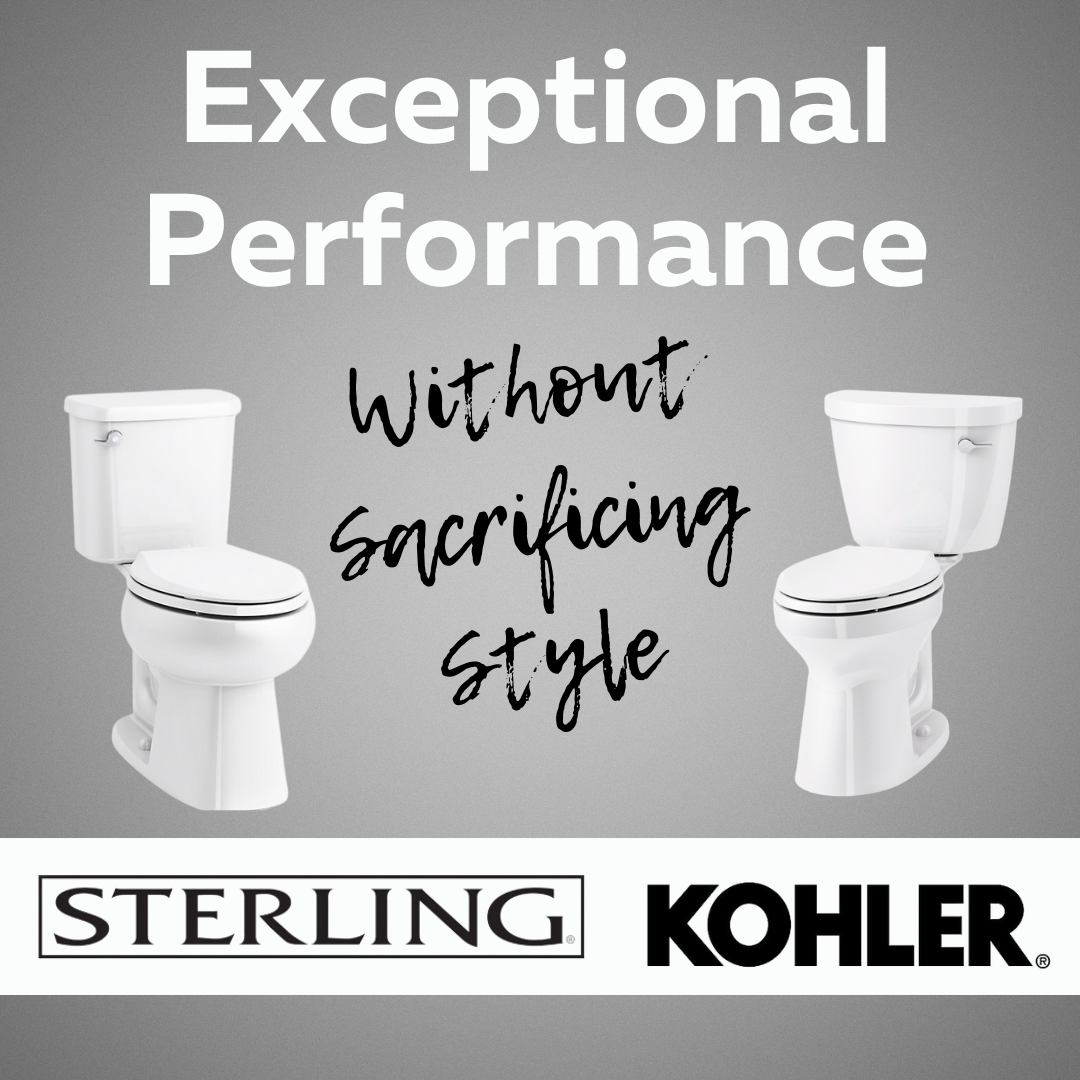 Kohler Cimarron & Sterling Windham Toilets
Get Exceptional Performance without Sacrificing Style
When it comes to choosing a toilet, homeowners want both exceptional performance and style. Windham & Cimarron toilets offer just that. These toilets, available in stock at Wiseway, are engineered for maximum flushing power while maintaining a sleek and stylish design. The innovative AquaPiston® technology in Cimarron toilets ensures a powerful flush that clears waste without clogging or overflowing. Windham toilets feature Pro Force® Plus technology that releases water quickly and effectively. Both lines come in a variety of styles and colors, perfect for complementing any bathroom's style and décor.
Sterling Pro Force® Plus
Sterling's Pro Force® Plus flushing technology delivers greater flushing power than previous Pro Force® models
Kohler Revolution 360® Technology
Updated design and innovative technology combine to bring you the new Cimarron Comfort Height toilet with Revolution 360 technology. Revolution 360 swirl flushing technology with CleanCoat™ surface treatment takes toilet cleanliness to the next level and leverages the AquaPiston® canister flush for power and performance. The upgraded Cimarron toilet features a new tank and bowl design with clean lines for a streamlined profile that is well-suited for transitional to contemporary bathrooms.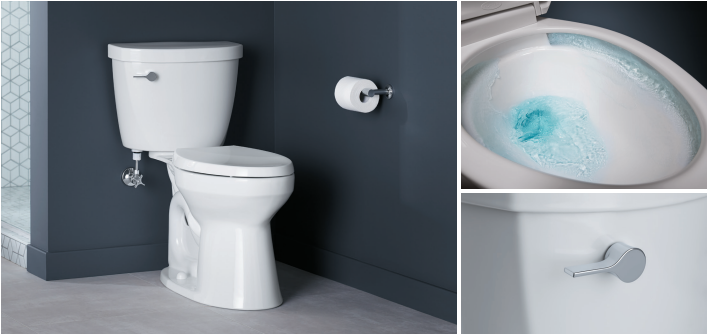 Now through the end of June buy any 3 Kohler Cimarron or Sterling Windham™ toilets and receive a Cachet Ready Latch Quiet-Close or Stonewood® toilet seat free!
*Promotion excludes ALL Drees, Fischer, and MI Homes customers.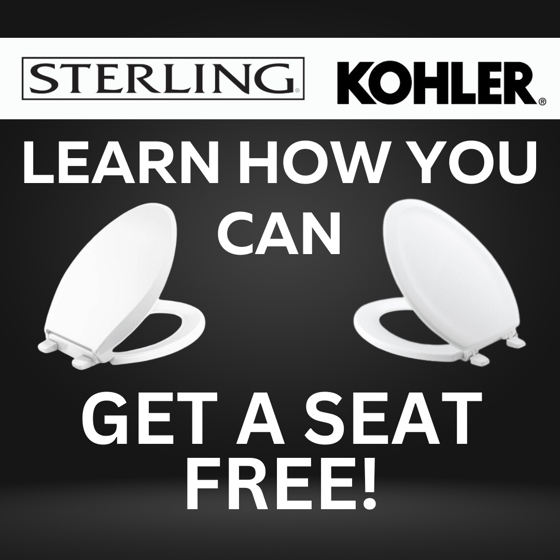 Calling All Georgetown Customers!
Join us at our Georgetown location for our counter day event! Discover Kohler & Sterling's extensive product range with some breakfast and exciting giveaways!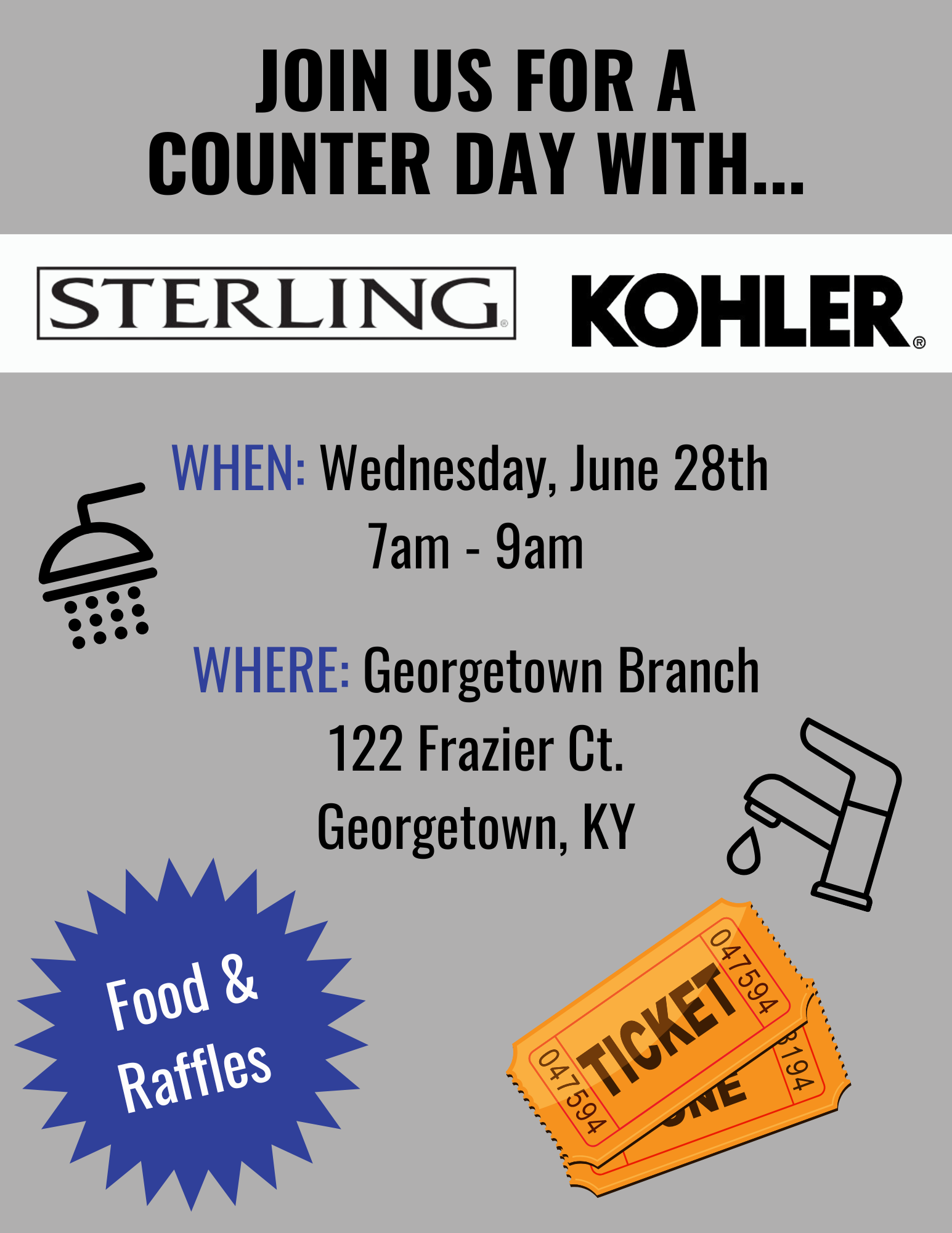 Sign up for our monthly newsletter!
Want to stay up to date on events, promotions, news, and more?
Our Wise Bites monthly newsletter is for you!
Why Wiseway?
Since 1972, we've been distributing top brands of electrical and plumbing supplies from southern Ohio to central Kentucky. Don't let our growth fool you! We're still privately held which gives us the ability to make quick decisions and personalize our service. Whether you need electrical, lighting, or plumbing supplies for your own home or for the job, trust Wiseway has the stock and the expertise you need.