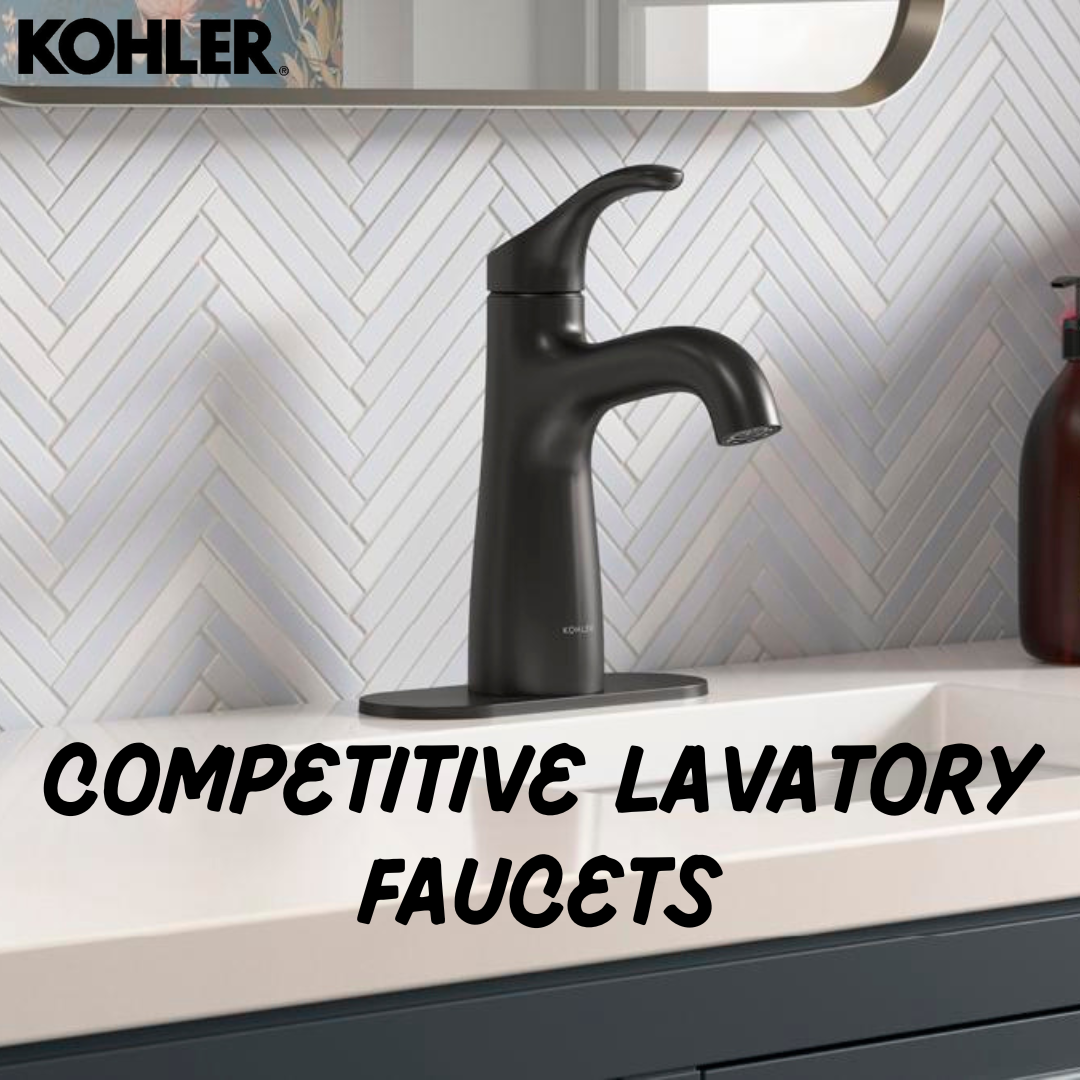 Kohler's Competitive Lavatory Faucets
Experience Uncompromised Power and Practicality in Every Faucet!
Your customer doesn't have to sacrifice having a powerful faucet to be practical. Kohler's competitive lavatory faucets are a testament to timeless elegance and thoughtful functionality.
The Bellera series boasts an exquisite silhouette that seamlessly complements your home's aesthetic, while the Venza collection harmoniously blends organic and architectural elements, creating a faucet that's as artistic as it is functional. Meanwhile, the Simplice collection offers universal appeal with its elegant design language and affordable luxury, making a subtle yet powerful statement in any bathroom.
Create the space of your dreams with Kohler's lavatory faucets – where beauty meets quality, and form meets function. Explore the Bellera, Venza, and Simplice collections today.
Kohler's Faucet Trio
Distinguished by an elegant silhouette, the Bellera® bathroom faucet collection adds style and grace to your home with a traditional style that easily flows with your entire home's aesthetic. Paired with thoughtful functionality, the Bellera® collection is a dynamic beauty.
Combining simple, architectural forms with sensual lines, the Venza® bathroom faucet collection blends organic design elements with crisp, minimal geometry. This bathroom sink faucet exemplifies the Venza® collection's contours.
With an elegant, universal design, the Simplice® faucet collection speaks a chic design language which everyone can understand. With its simple, fluid lines, Simplice® makes a quiet statement in any bathroom and brings remarkable quality at an approachable price.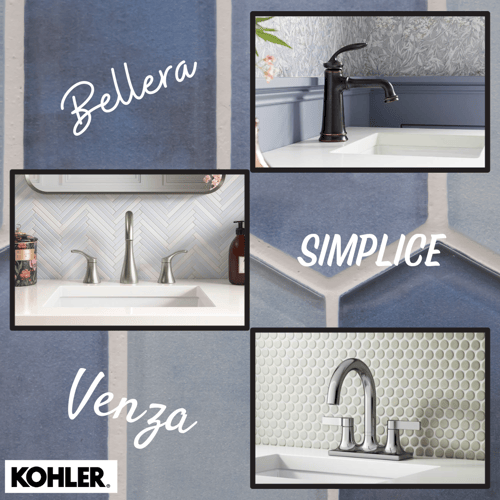 Sign up for Wise Bites!
Want to stay up to date on events, promotions, news, and more?
Our Wise Bites monthly newsletter is for you!
Why Wiseway?
Since 1972, we've been distributing top brands of electrical and plumbing supplies from southern Ohio to central Kentucky. Don't let our growth fool you! We're still privately held which gives us the ability to make quick decisions and personalize our service. Whether you need electrical, lighting, or plumbing supplies for your own home or for the job, trust Wiseway has the stock and the expertise you need.