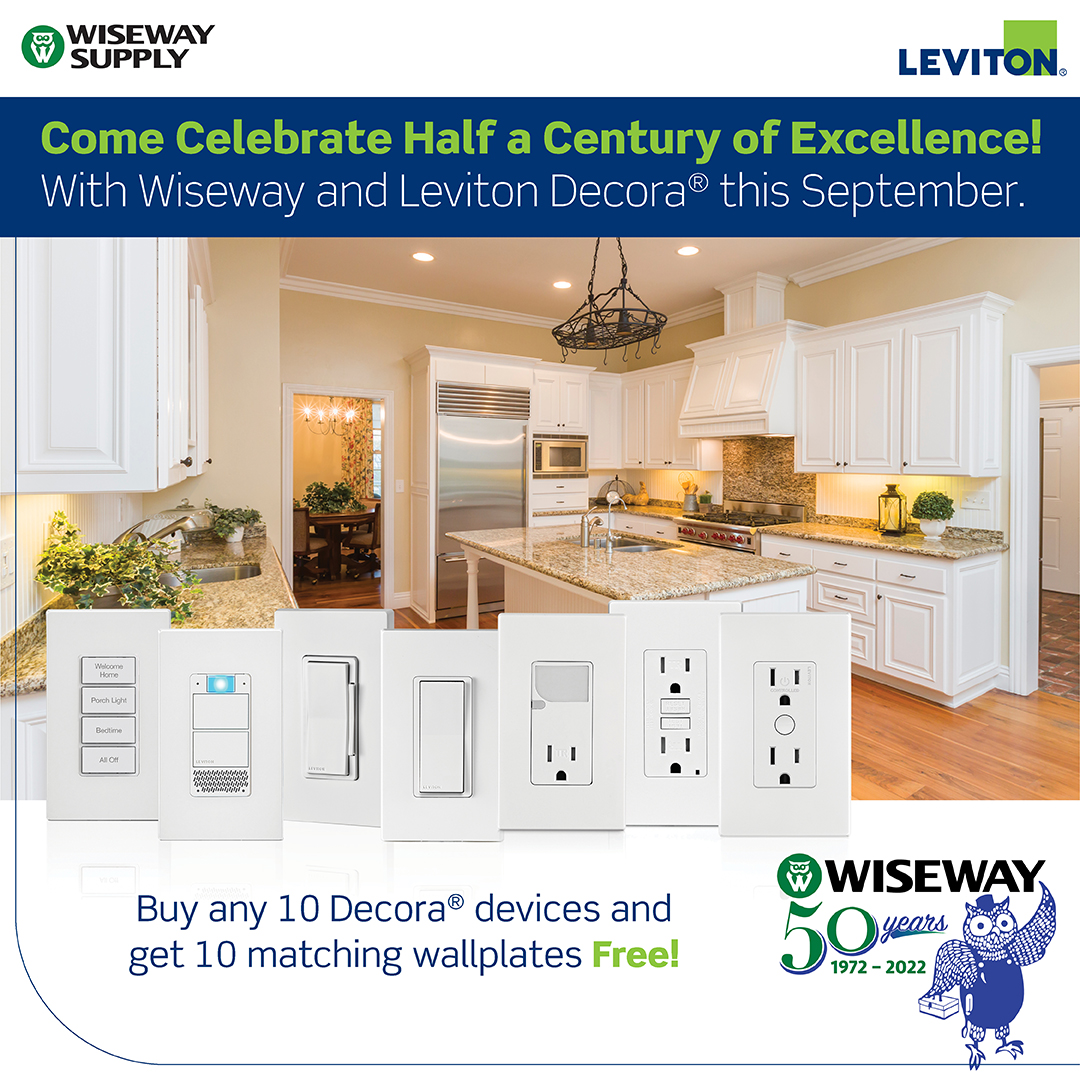 Celebrating 50 Years of Decora®
Purchase 10 Decora® items and get 10 Decora® wall plates for FREE!
Decora® devices such as rocker switches, occupancy sensors, and vacancy sensors add so much at a modest cost that no fine home should be without them.
Leviton's comprehensive Decora® receptacle portfolio includes devices rated for all types of applications in a variety of standard configurations and colors.
Decora® combination devices offer switch/switch, switch/receptacle and switch/pilot light pairings in sleek packages.
Interested in finding more? Give us a call or speak to your salesperson today!
(*Must have an account to take advantage of the promotion. Promotion valid until the end of October.)
Leviton Decora® - Setting the industry standard since 1973!
Sign up for Wise Bites!
Want to stay up to date on events, promotions, news, and more?
Our Wise Bites monthly newsletter is for you!
Why Wiseway?
Since 1972, we've been distributing top brands of electrical and plumbing supplies from southern Ohio to central Kentucky. Don't let our growth fool you! We're still privately held which gives us the ability to make quick decisions and personalize our service. Whether you need electrical, lighting, or plumbing supplies for your own home or for the job, trust Wiseway has the stock and the expertise you need.