Labor-Saving Products From Leviton
Featuring Lev-Lok® Modular Wiring Device Systems
Save time by using Leviton Lev-Lok® products to streamline installation. Lev-Lok® employs a simple twist and lock wiring module to provide a safe and secure connection allowing a quick install that's 3x faster than traditional wiring. The speed and ease of Lev-Lok® helps you get projects done faster for optimal time management and resource allocation. The simplicity of our modular wiring device system also lowers the risk of incorrect installation on a job.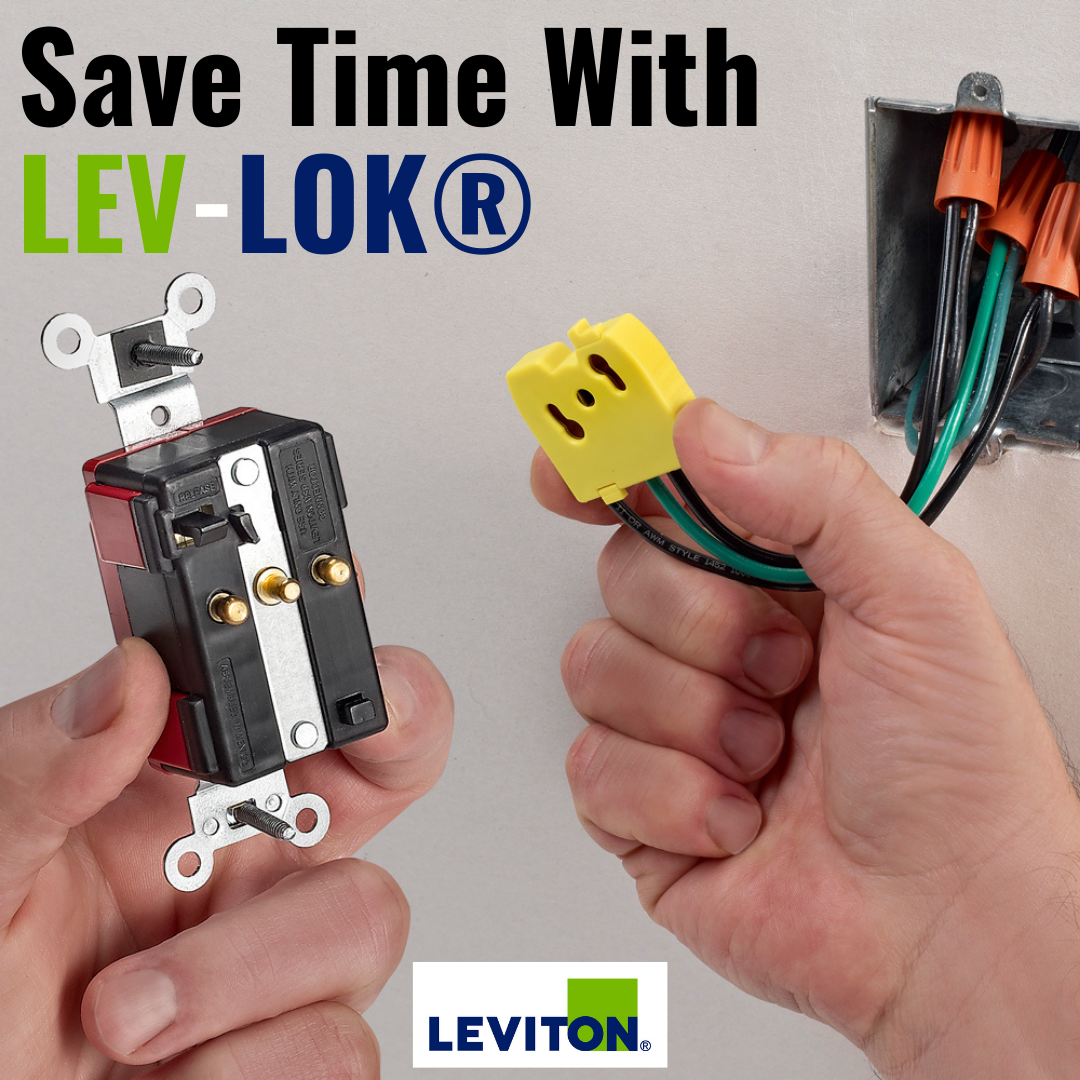 Lev-Lok® Savings Calculator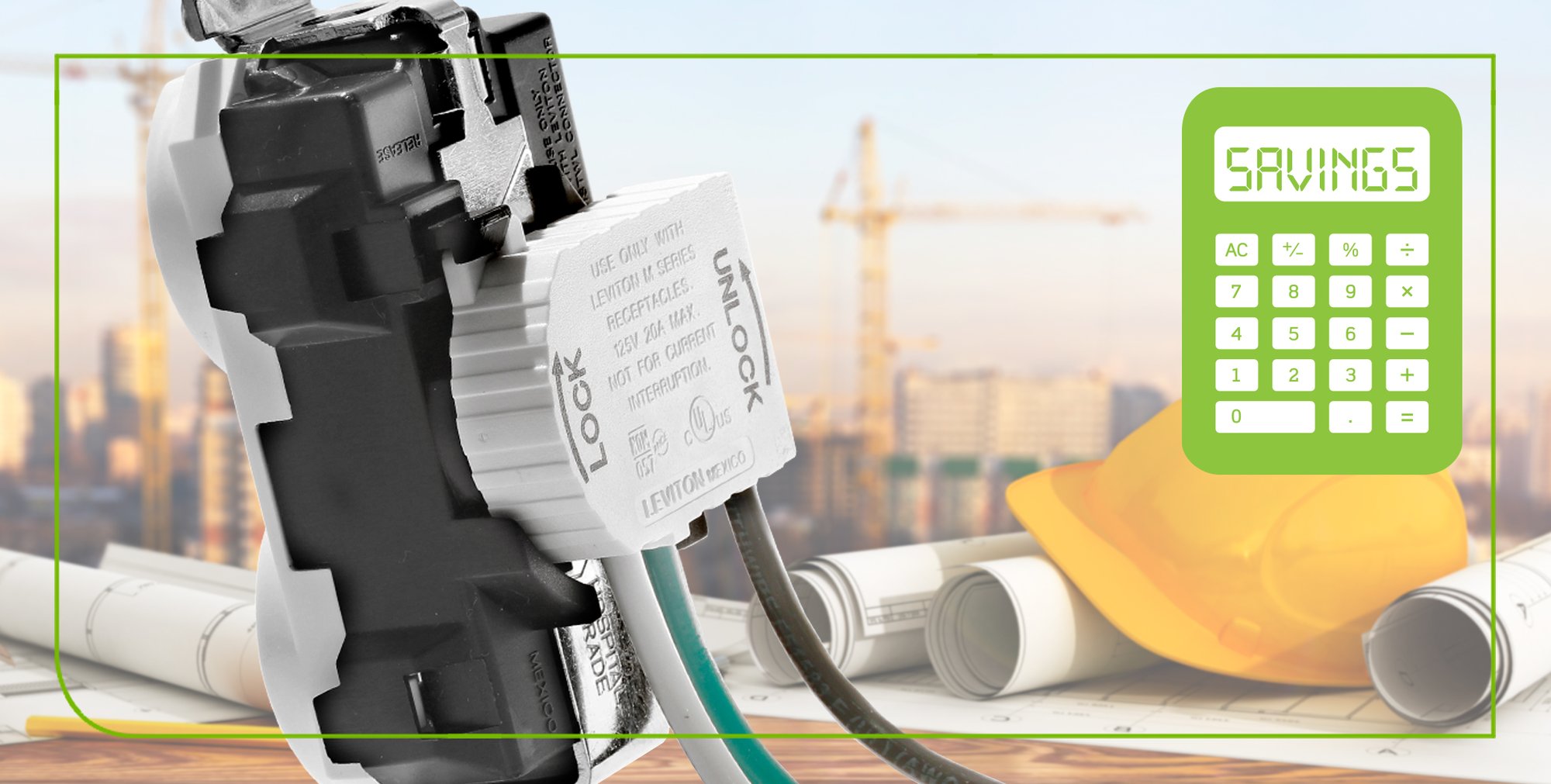 Revolutionize Your Project!
Whether your project is new construction or updating to new technology, Lev-Lok® is the ultimate productivity solution. With Leviton's cost savings calculator, you can see just how much you can save in overall cost and man hours on a project.
Lev-Lok® Switches & Receptacles
Extra Heavy-Duty Switches
Available in toggle and Decora Plus™ platforms, in either single pole or 3-way options

Illuminated and tamper-resistant toggle versions also available

Heavy gauge galvanized steel mounting strap provides extra durability for use in physically abusive environments

Toggle switches available with antimicrobial treated touch surfaces to reduce the growth of harmful bacteria on the device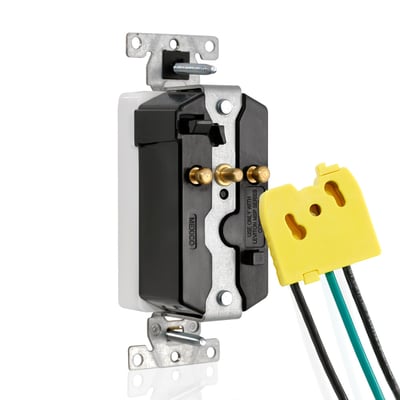 Heavy Duty Surge Protective Receptacles
Provides for point-of-use protection of computers and other office equipment
Indicator light provides visual indication that equipment is being protected
Available audible alarm for hidden locations (can be silenced)
Wide variety of color options aid in identifying different types of equipment or applications
Tamper-resistant shutters provide an extra level of safety against electrical injury as specified by the National Electrical Code
The Perfect Productivity Solution
Lev-Lok is a safer and more efficient solution for modern building electrical systems.
Sign up for Wise Bites!
Want to stay up to date on events, promotions, news, and more?
Our Wise Bites monthly newsletter is for you!
Why Wiseway?
Since 1972, we've been distributing top brands of electrical and plumbing supplies from southern Ohio to central Kentucky. Don't let our growth fool you! We're still privately held which gives us the ability to make quick decisions and personalize our service. Whether you need electrical, lighting, or plumbing supplies for your own home or for the job, trust Wiseway has the stock and the expertise you need.