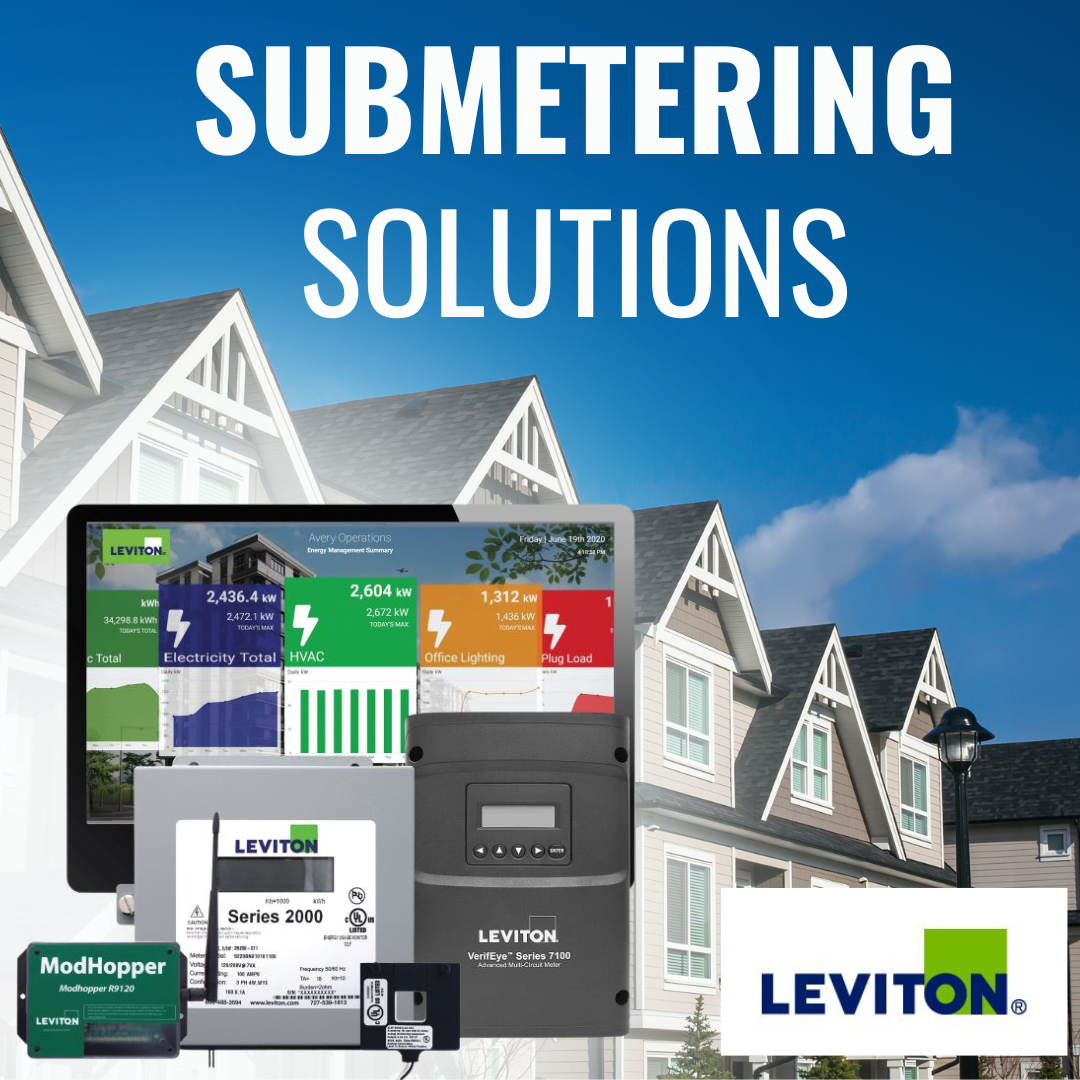 Simple and Effective Submetering from Leviton
Looking to provide a simple and effective process for accurately capturing measurements of power consumption?
Look no farther than Wiseway's submetering solutions from Leviton! Leviton VerifEye™ is a comprehensive line of submetering solutions designed for commercial, industrial, and residential electricity submetering, gas submetering and water submetering applications.
Contact your Wiseway sales team for more information today.
Leviton VerifEye™ Submetering
VerifEye™ Submetering
From tenant billing to energy measurement & verification (M&V) software solutions, VerifEye submeters offer cost-effective scalability and integration to provide you with the submetering solution you need today that can be expanded in the future. This seamless submetering solution enables smart metering, meets code compliance requirements and simplifies the complexities of allocating energy costs and billing tenants. Building owners and managers can minimize usage of electric, gas, water and other utilities for long-term cost savings. Organizations that monitor and manage energy usage are better able to compete, to achieve real savings, and to meet code compliance and building efficiency standards such as LEED, California Title 24 and ASHRAE 90.1.
For additional energy savings, combine VerifEye submeters with Leviton lighting controls for a complete energy management solution from a single source.
Benefits
A VerifEye™ submeter delivers accurate information for Energy conservation programs AND
Tenant billing/cost allocation

Load profiling & benchmarking

Measurement & verification (M&V)

Building codes and standards compliance

Green initiatives including LEED certification

Federal government energy program compliance

Building management systems (AMR/BMS/EMS) integration
VerifEye™ Submetering Solutions Brochure
When to Use VerifEye™ Meters
Sign up for our monthly newsletter!
Want to stay up to date on events, promotions, news, and more?
Our Wise Bites monthly newsletter is for you!
Why Wiseway?
Since 1972, we've been distributing top brands of electrical and plumbing supplies from southern Ohio to central Kentucky. Don't let our growth fool you! We're still privately held which gives us the ability to make quick decisions and personalize our service. Whether you need electrical, lighting, or plumbing supplies for your own home or for the job, trust Wiseway has the stock and the expertise you need.