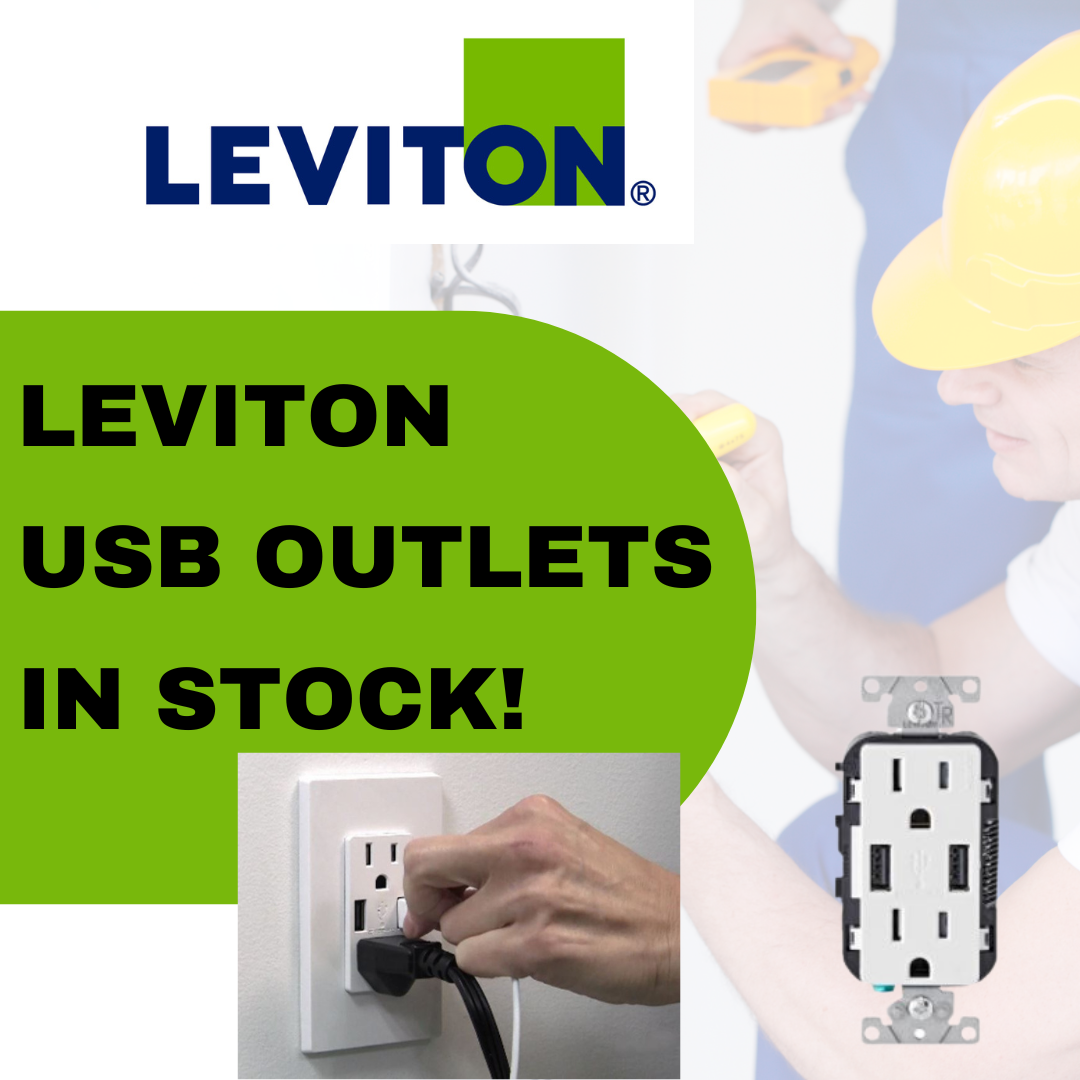 Leviton's USB Outlets
USB outlets in stock at Wiseway!
Perhaps the new "standard" receptacle, USB outlets are perfect for kitchens, offices, bedrooms, and more! No more messy cords and charging blocks. They're useful when you need a simple solution for charging your electronics quickly. Whether for a remodel, new build, or simple upgrade, consider using a USB outlet from Leviton.
Sign up for Wise Bites!
Want to stay up to date on events, promotions, news, and more?
Our Wise Bites monthly newsletter is for you!
Why Wiseway?
Since 1972, we've been distributing top brands of electrical and plumbing supplies from southern Ohio to central Kentucky. Don't let our growth fool you! We're still privately held which gives us the ability to make quick decisions and personalize our service. Whether you need electrical, lighting, or plumbing supplies for your own home or for the job, trust Wiseway has the stock and the expertise you need.