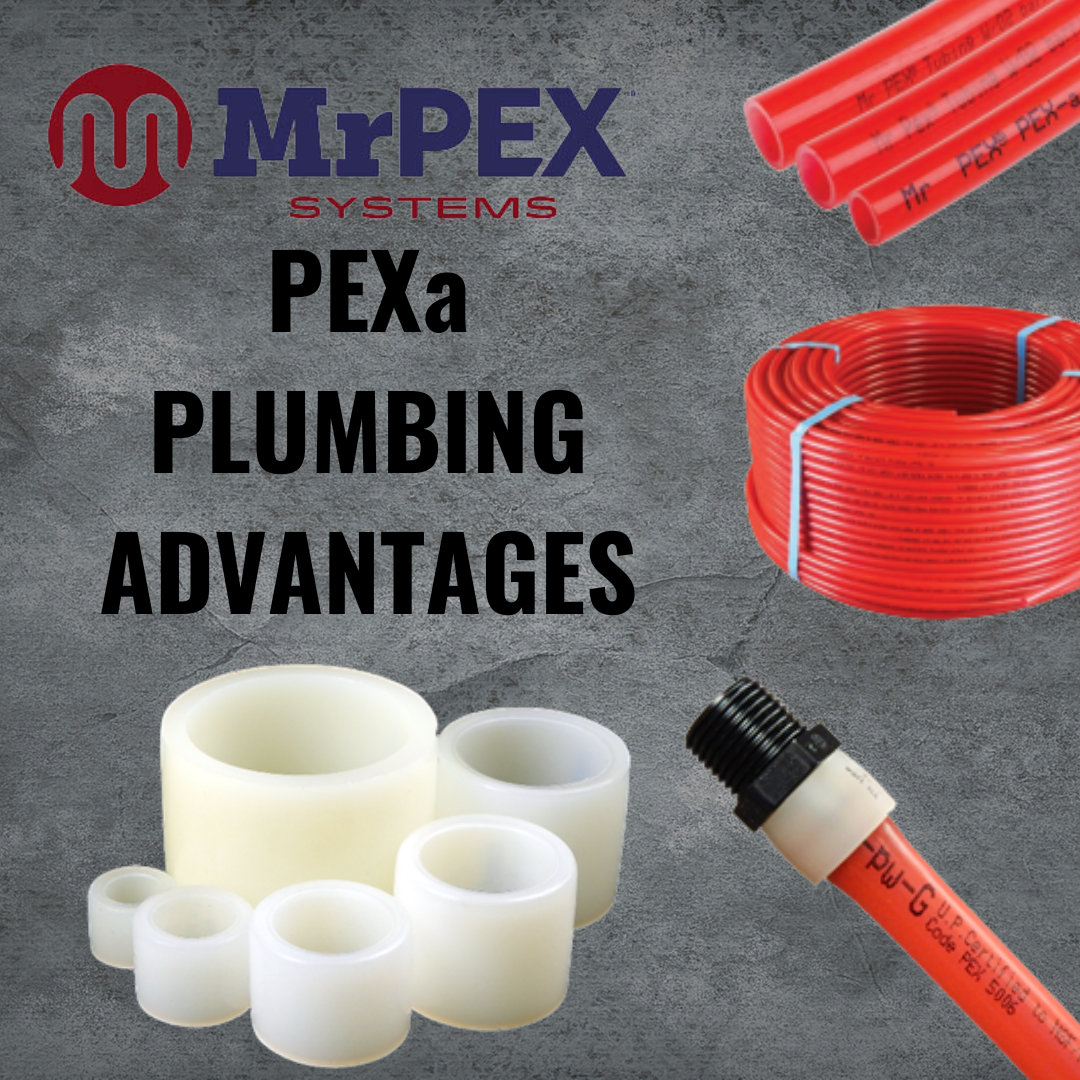 PEXa Plumbing Advantages
Flexibility - having the freedom to route around obstacles rather than using elbows.

Long term durability - standard operating temperatures do not cause MrPEX® to turn brittle, melt, or freeze.

Color coded - Red, Blue, and White Pex provided for easy identification.

Quiet - PEX greatly reduces water hammering and also reduces Velocity noise.

Price - PEX prices are more stable and less susceptible to the market fluctuation as compared to copper. You can quote jobs that are months away without worry of steep price changes.

Corrosion free - MrPEX will not corrode over time because it has no ferrous metals to deteriorate.

No scaling - PEX is smooth on the inside and does not foster buildup of calcium, minerals, or other impurities.

Free of toxins - No solder/flux is used for joining PEX pipes, therefore exposure to harmful and toxic chemicals is greatly reduced.

Fast install time - joints take seconds rather than minutes to connect.
To see all of the MrPEX offerings, download the catalog here.
Cost Savings
MrPEX® Plumbing systems are easier to install and cost less than a copper system. Due to its flexibility, routing pex pipes trough the structure is much more efficient, thus saving labor. Not only is the material less expensive, it also requires fewer fittings which further reduces cost.
Watch MrPEX perform under an expansion test!
Sign up for our monthly newsletter - Wise Bites!
Want to stay up to date on events, promotions, news, and more?
Our Wise Bites monthly newsletter is for you!
Why Wiseway?
Since 1972, we've been distributing top brands of electrical and plumbing supplies from southern Ohio to central Kentucky. Don't let our growth fool you! We're still privately held which gives us the ability to make quick decisions and personalize our service. Whether you need electrical, lighting, or plumbing supplies for your own home or for the job, trust Wiseway has the stock and the expertise you need.