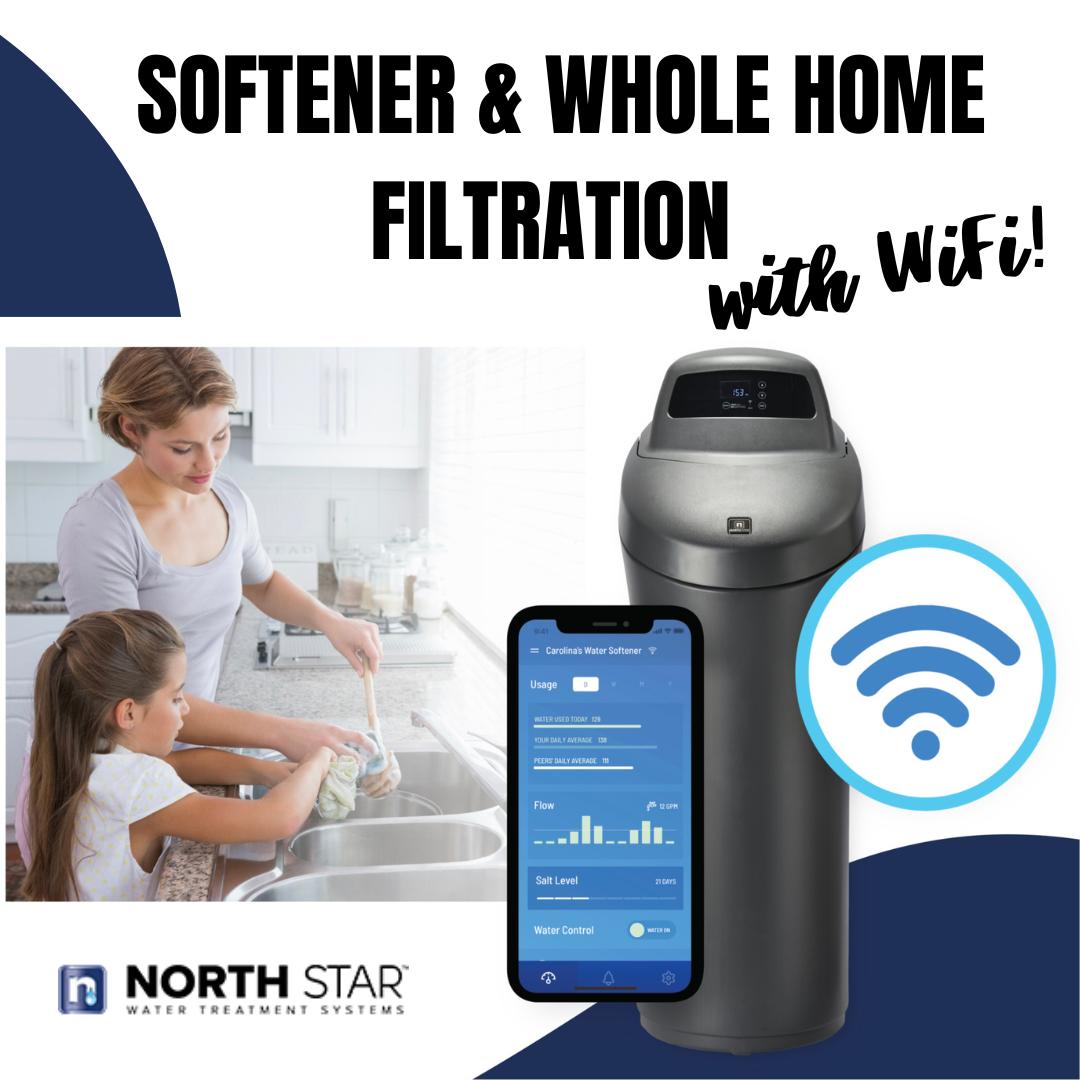 North Star Water Softener & Whole Home Filtration - with WiFi
The North Star 2-in-1 Softener + Whole Home Filtration system allows homeowners to manage their water from anywhere at any time.
The softener uses WiFi technology and connects to the iQua™ Water Management App in four easy steps. Plus, activated carbon filters the water throughout the entire home, saving homeowners hundreds of dollars in filter replacement costs.
Additional protection and peace of mind are available with the North Star Motorized Water Shut-Off Valve. When paired with the 2-in-1 softener, the homeowner can instantly turn off their water via the iQua™ app if a leak occurs.


Easy to maintain, and even easier to install, contact your Wiseway salesperson or closest location with any additional questions!
Benefits
No filters to replace
Autosense™ Technology provides salt & water savings
Ultra high-flow valve for optimal water pressure
Ideal for any sized household
Built-in tank light for low light conditions
Can be used with city or well water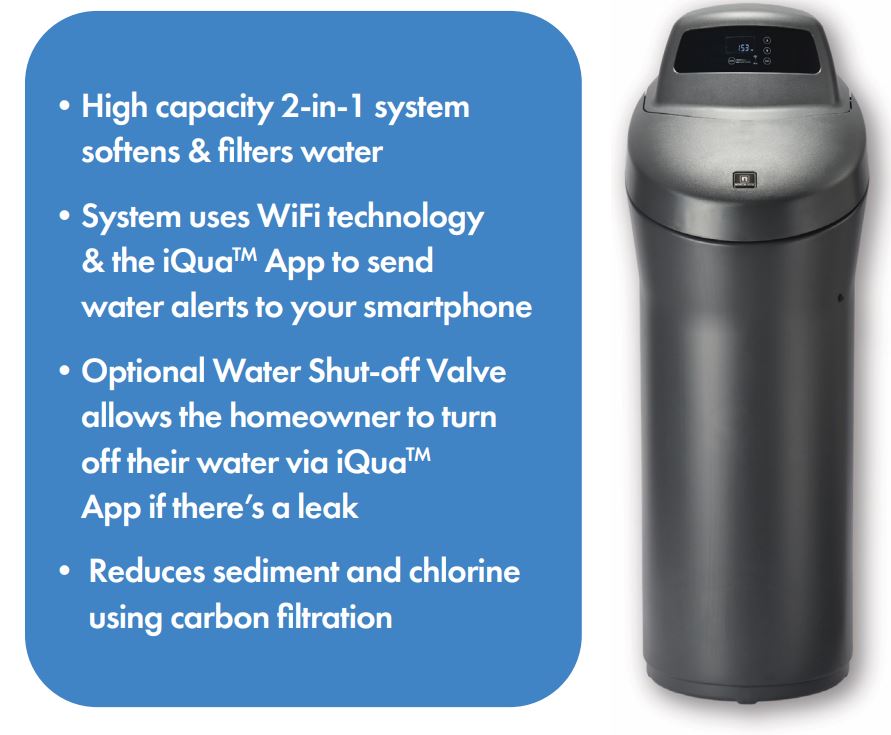 Sign up for our monthly newsletter!
Want to stay up to date on events, promotions, news, and more?
Our Wise Bites monthly newsletter is for you!
Why Wiseway?
Since 1972, we've been distributing top brands of electrical and plumbing supplies from southern Ohio to central Kentucky. Don't let our growth fool you! We're still privately held which gives us the ability to make quick decisions and personalize our service. Whether you need electrical, lighting, or plumbing supplies for your own home or for the job, trust Wiseway has the stock and the expertise you need.