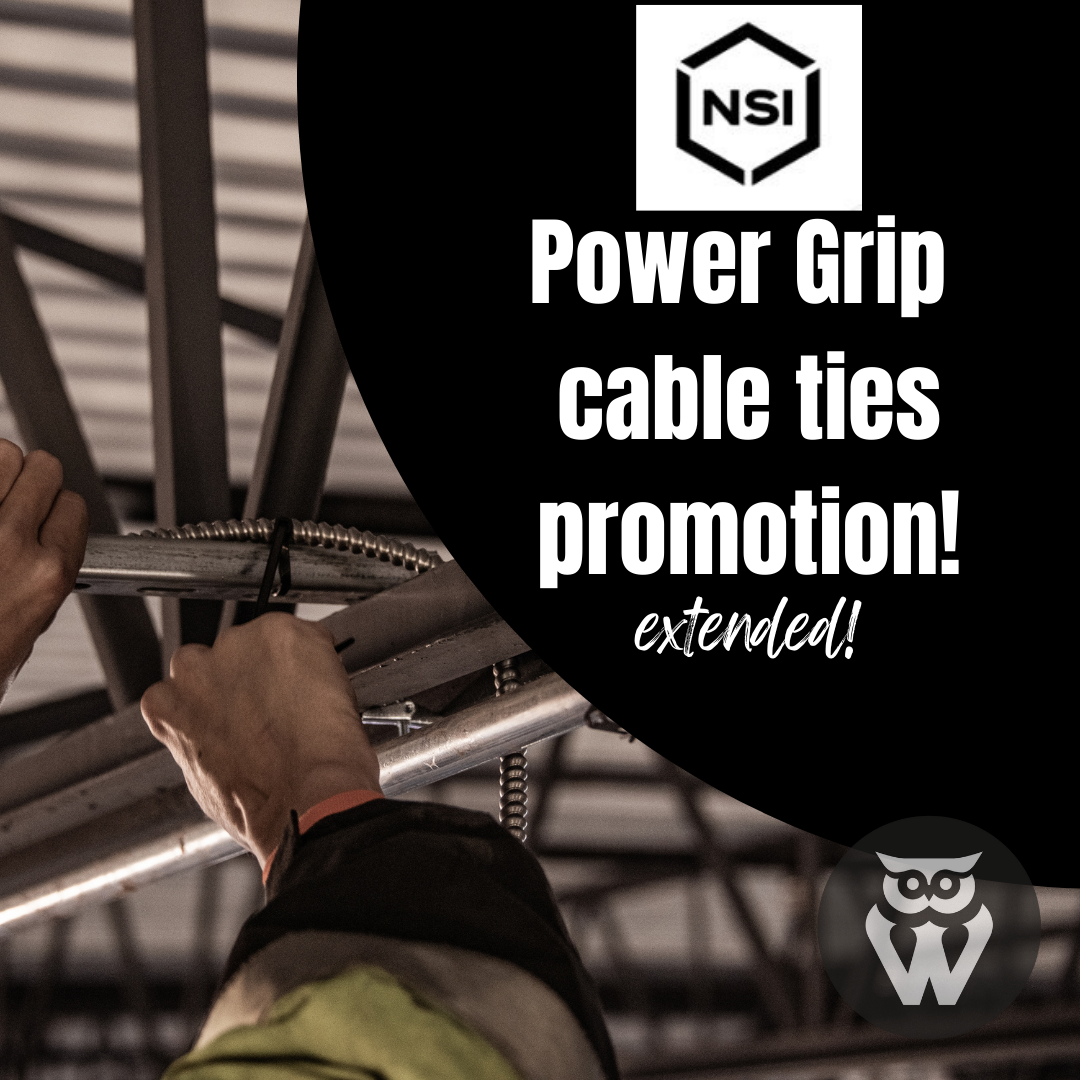 Introducing NSI's Power Grip Cable Ties
BOGO PROMO!
For every 5 NSI Power Grip bag purchased, receive 1 bag for FREE!
On these qualifying products:
GRP-11500
GRP-1150
GRP-850
NSI has manufactured electrical, building technology, and HVAC products since 1977. They continue to deliver high-quality electrical supplies like wire connectors and tape with principles of service and value.
Learn how to select the perfect cable tie, a little history, and how NSI has crafted a quality, lasting product here:
*Must have an account to take advantage of the promotion.
Check out what we've stocked up on for you below! ⬇️ And don't forget to RSVP to our NSI Counter day at your nearest branch while you're here.