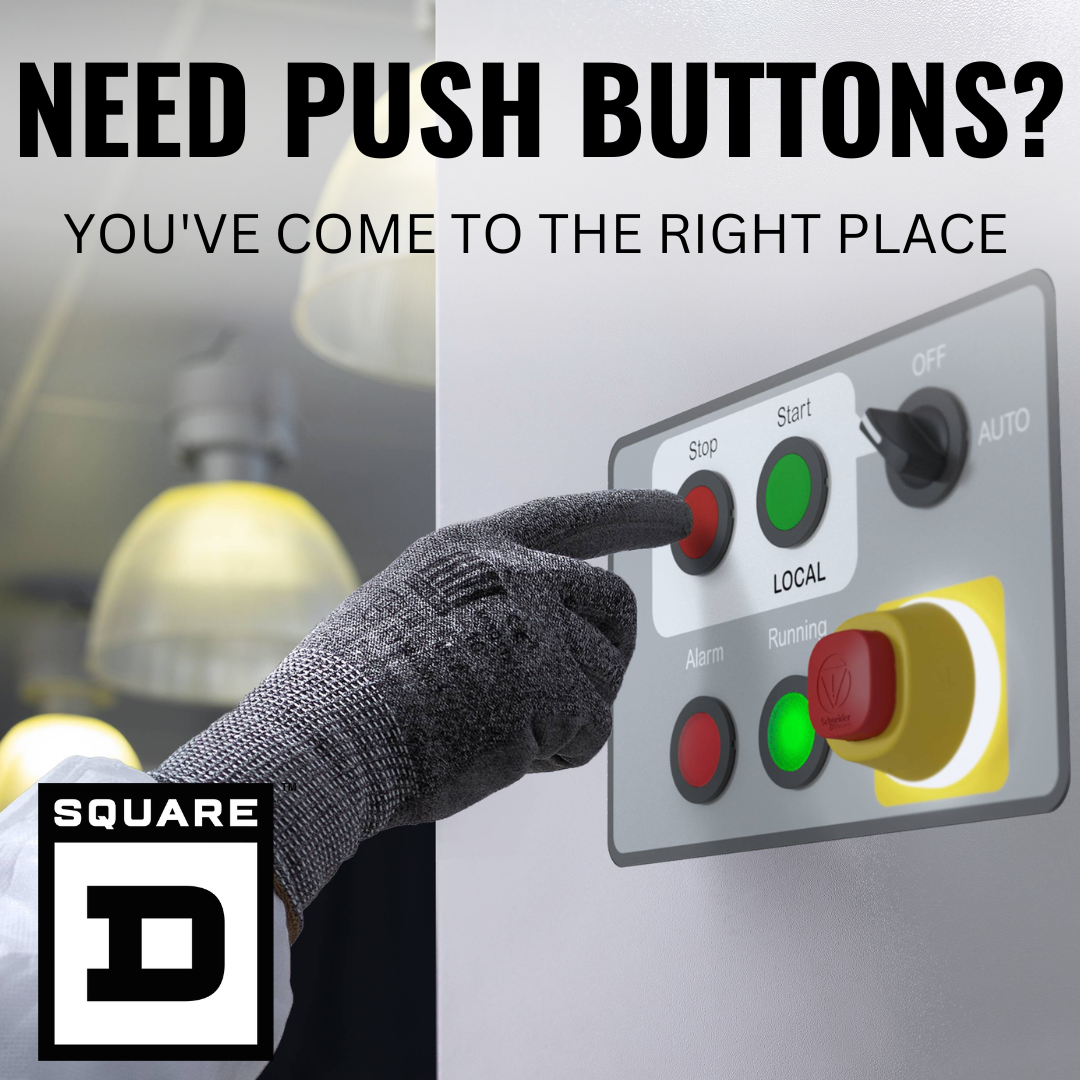 In Stock Push Buttons
From Square D!

From wireless and customizable options to illuminated e-stops, we have what you need for 22mm and 30mm.
Offer market-leading durability and performance are in stock and ready to ship.

Check out our Push Button selectors to simplify your product choice. Or, contact us to speak with a sales rep.
(*Square D products are available from our central Kentucky locations - Georgetown, Lexington, and Frankfort.)
Check out our Gear to Go sheet to reference all in stock Square D products.
Harmony Push Button Installation
Optimizing your Operator Interface
Sign up for our monthly newsletter!
Want to stay up to date on events, promotions, news, and more?
Our Wise Bites monthly newsletter is for you!
Why Wiseway?
Since 1972, we've been distributing top brands of electrical and plumbing supplies from southern Ohio to central Kentucky. Don't let our growth fool you! We're still privately held which gives us the ability to make quick decisions and personalize our service. Whether you need electrical, lighting, or plumbing supplies for your own home or for the job, trust Wiseway has the stock and the expertise you need.