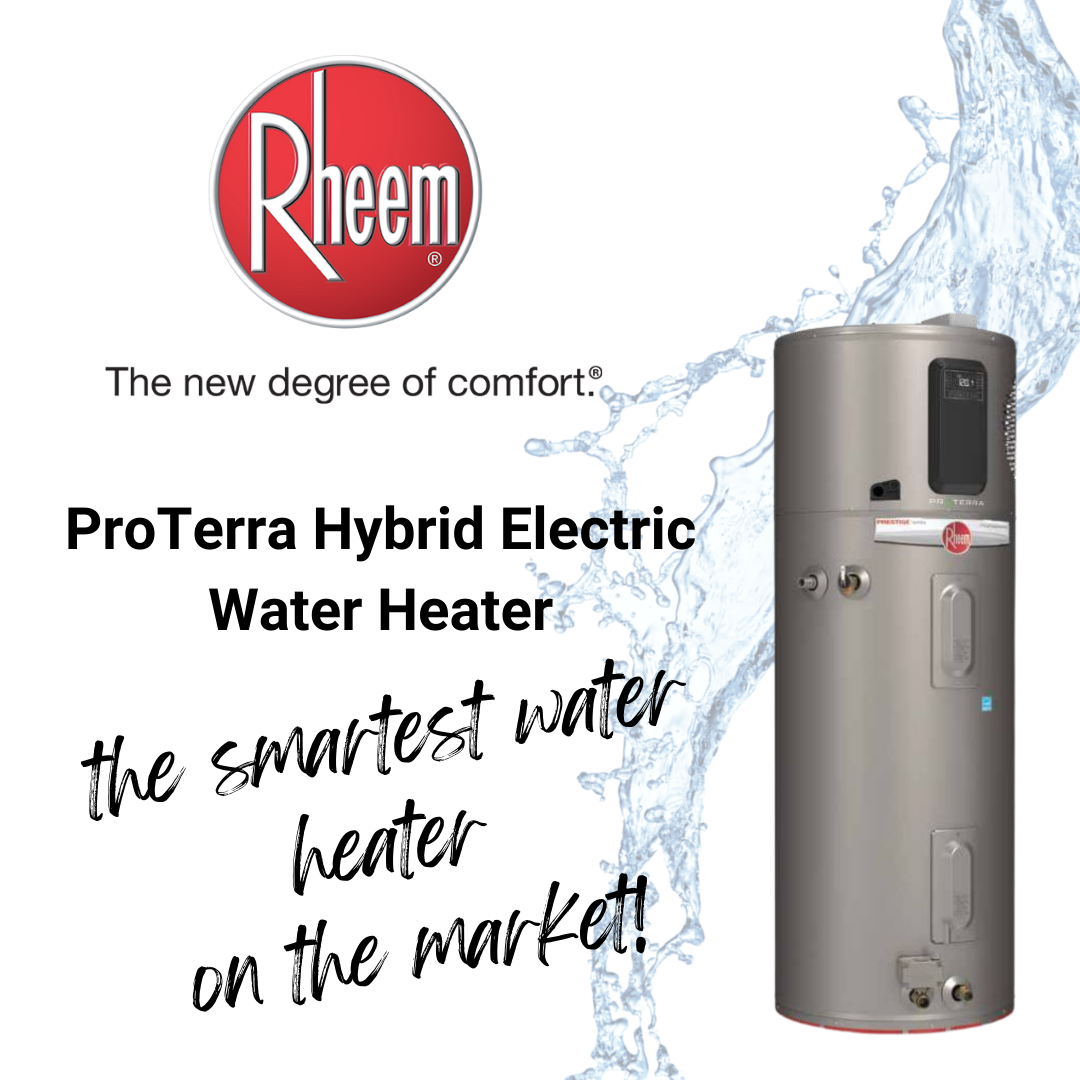 Rheem ProTerra Hybrid Water Heater
ProTerra Makes it Easy!
Enjoy hassle-free installation, replacement, and service.
Perfect for Replacement - Easy replacement with the same dimensions as a standard electric water heater and one-button startup.
Fits More Applications - With zero clearance requirement, the ProTerra Hybrid Electric is a great option for homes with less space - even in closets!
Built-In Premium Features - Save yourself time with built-in leak detection, automatic shut-off valve and WiFi control.
Best-In-Class Warranty - Deliver peace-of-mind with a 10-year limited tank and parts warranty.
Convenient Design - All serviceable pars and condensate line are on the front of the unit, making service easy.
Advanced Diagnostics - View detailed alerts and alarm codes while at the water heater via the Rheem Contractor App.
Self-Cleaning - Reduces sediment buildup to prolong tank life and maintain the heater's efficiency and tank capacity.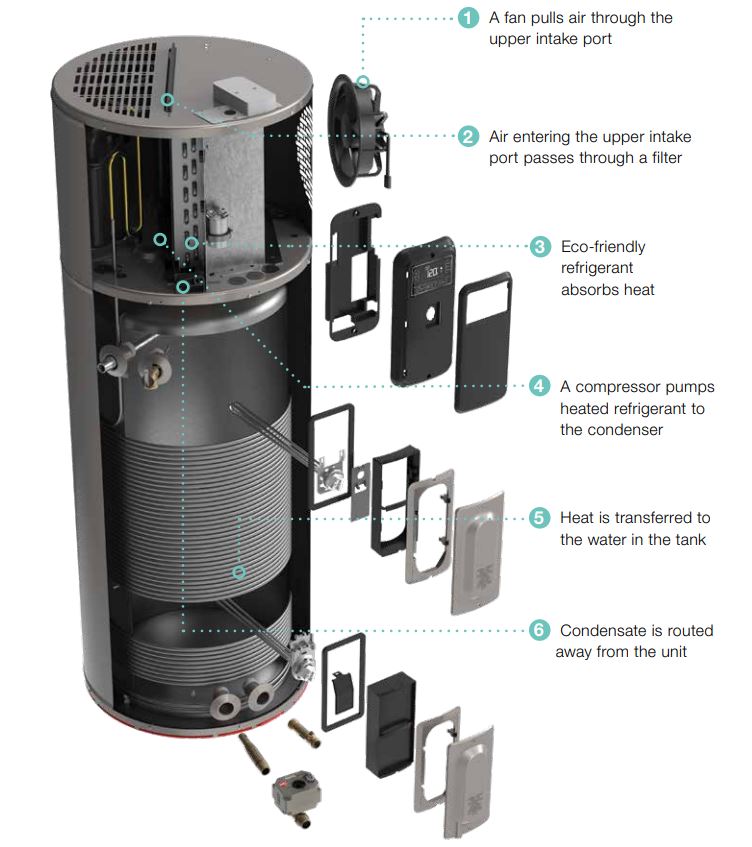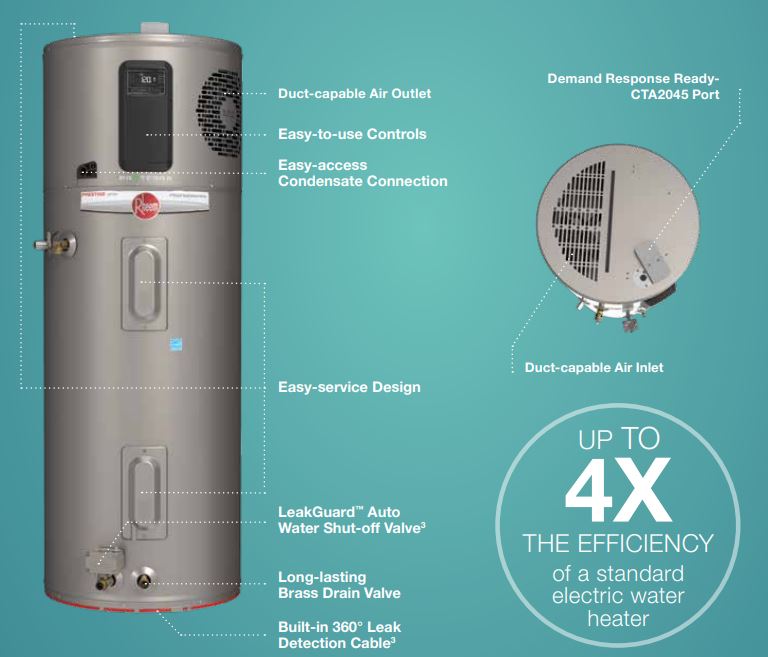 Sign up for Wise Bites!
Want to stay up to date on events, promotions, news, and more?
Our Wise Bites monthly newsletter is for you!
Why Wiseway?
Since 1972, we've been distributing top brands of electrical and plumbing supplies from southern Ohio to central Kentucky. Don't let our growth fool you! We're still privately held which gives us the ability to make quick decisions and personalize our service. Whether you need electrical, lighting, or plumbing supplies for your own home or for the job, trust Wiseway has the stock and the expertise you need.