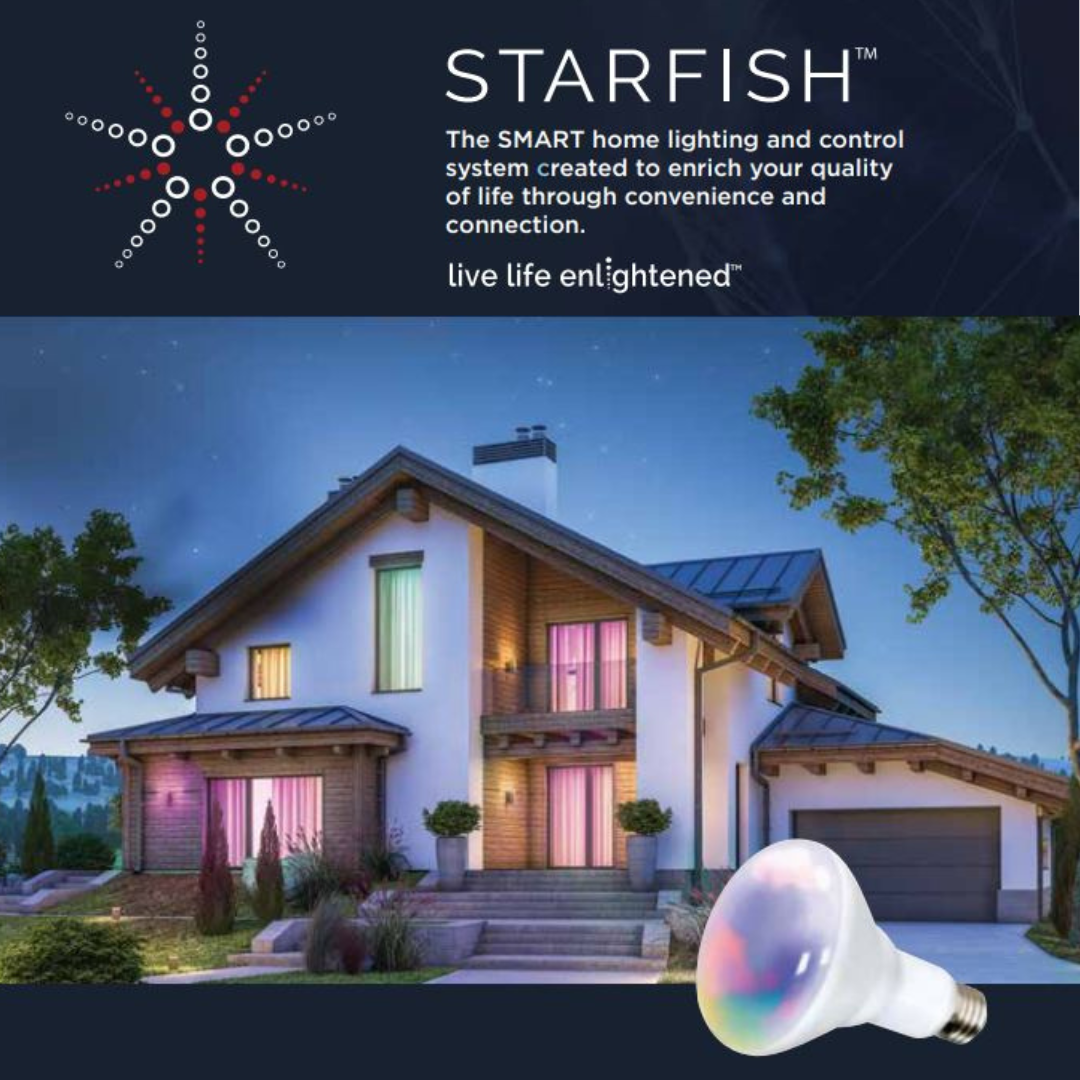 Starfish™ - Smart, Simple Solutions
Easy Install for you - peace of mind for your customers
Help your customer synchronize their life by introducing them to SATCO Starfish™ products! Starfish™ uses mobile and voice activation to connect anywhere, anytime. It's easy and convenient - no hub required!
It's more than just light control. Starfish™ is an immersive experience that connects home and life. Sync activities, transition daily routines, add light for safety and color the atmosphere. Starfish™ offers decorative and general bulbs to fit current household fixtures; and fixture solutions to provide ambient lighting in popular sizes. The line includes retrofit solutions for indoor downlighting, and damp and wet location rated products and components that make converting to a smart home simple!
Decorative Color-Changing Tape Light
Flexible and fun, use the smart dimming and tunable white features for a soft elegant glow or wash the room in dynamic colors!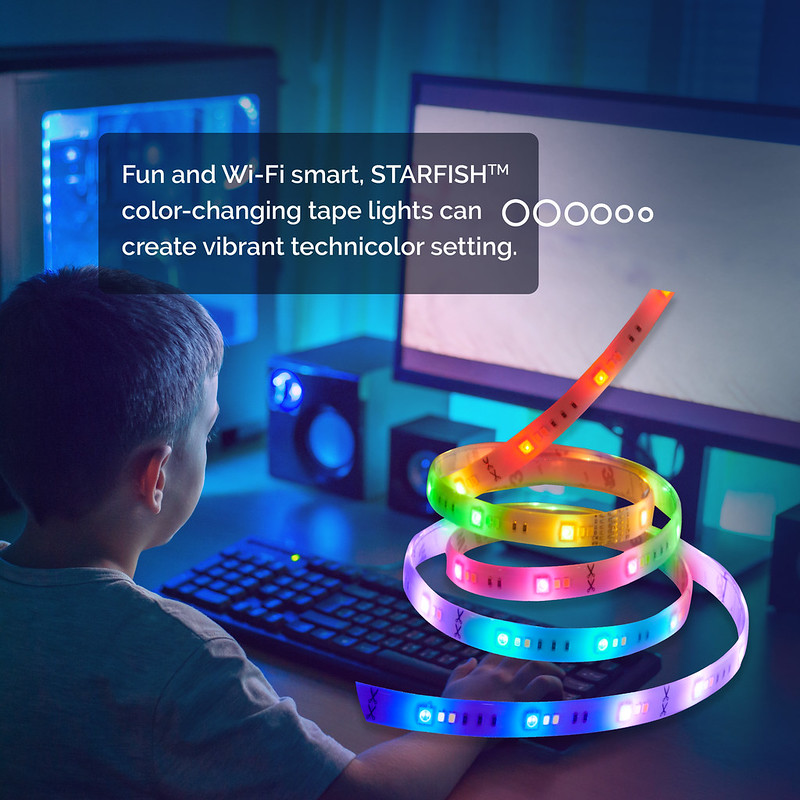 Starfish™ in the spotlight!
Watch Brian Brandes, SVP of Product Development and Marketing for SATCO in his interview with Furniture Lighting & Decor's editor Diane Flavey where they discuss Starfish™ and the creative benefits of smart lighting.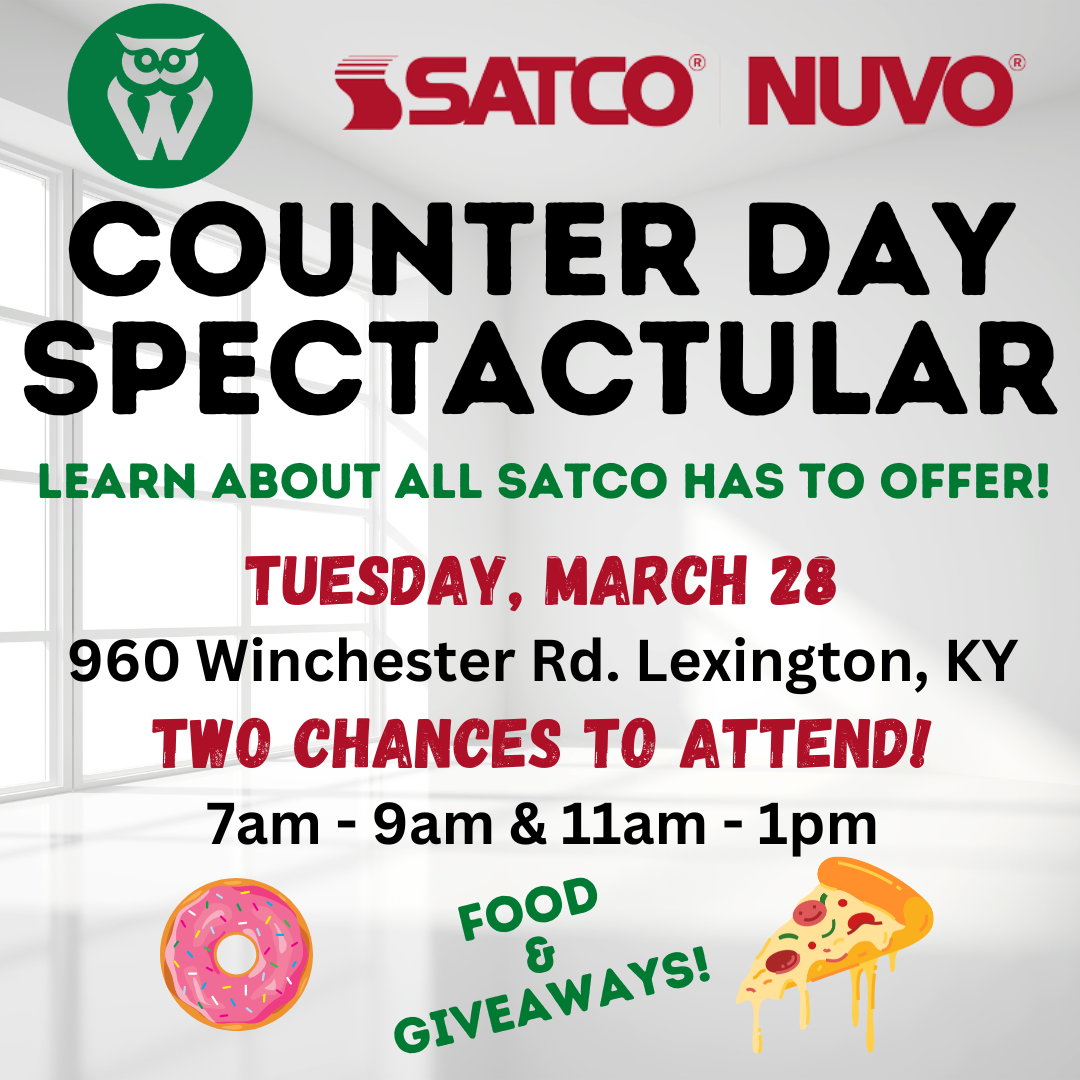 Satco Counter Day Spectacular
Sign up for our monthly newsletter!
Want to stay up to date on events, promotions, news, and more?
Our Wise Bites monthly newsletter is for you!
Why Wiseway?
Since 1972, we've been distributing top brands of electrical and plumbing supplies from southern Ohio to central Kentucky. Don't let our growth fool you! We're still privately held which gives us the ability to make quick decisions and personalize our service. Whether you need electrical, lighting, or plumbing supplies for your own home or for the job, trust Wiseway has the stock and the expertise you need.