Earn points. Get rewarded.
Earn points. Get rewarded.
Sure, we'd love for you to save time by placing your order online, but your Wiseway online portal is so much more!
View inventory, download invoices, and even view manufacturer price increase notices.
(*Rewards Points are eligible to Wiseway account holders. Company owners can redeem Rewards, but all can earn!)
👇 Check out these sweet rewards! 👇
EARN WITH EVERY PURCHASE
For every $100 you spend online, you'll receive 1 bonus point!
Need to stock your truck or shop? Why not earn points when doing so?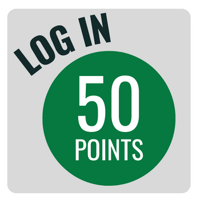 LOG IN
Log in for your first time and poke around!
Don't have a login? Request one here for existing accounts.
Check out the self-help videos and the features under the My Account button.
SET UP A QUICK LIST
A Quick List is a list of your most important and frequently purchased products. Give it a try yourself, or ask for some help!
Want some help creating a Quick List?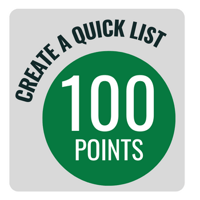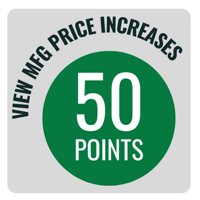 MANUFACTUER PRICE INCREASE NOTICES
We're sharing manufacturer price increase notices with you! Real time!
When we know, you'll know.
And hopefully that can help you plan.
PLACE YOUR FIRST ORDER
Receive 100 bonus points when you place your first online order for will-call or delivery.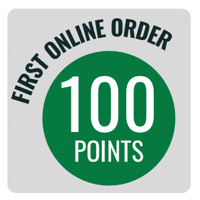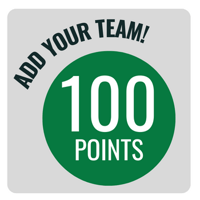 ADD YOUR TEAM MEMBER(S)
Want your team to have access to order? Give them Project Estimator access! Want your accounting team to join in? Give them Accounting Access! Want your team to just view inventory? You guessed it. Inventory Access.
*Only company owners can add other users. Reach out to us if you need help adding another user!
FIRST TEAM MEMBER'S ORDER
When your new team member places their first order, receive 100 bonus points!
We think you should be rewarded when your team uses our website, too.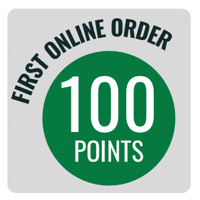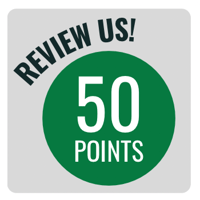 REVIEW US
Leave your local store a favorable Google review for 50 bonus points!
Find your local branch to review! 👉
*MORE OPPORTUNITIES TO EARN*
Make sure you check your email for surprise opportunities to earn bonus points throughout the year! Don't let us live in your spam folder!