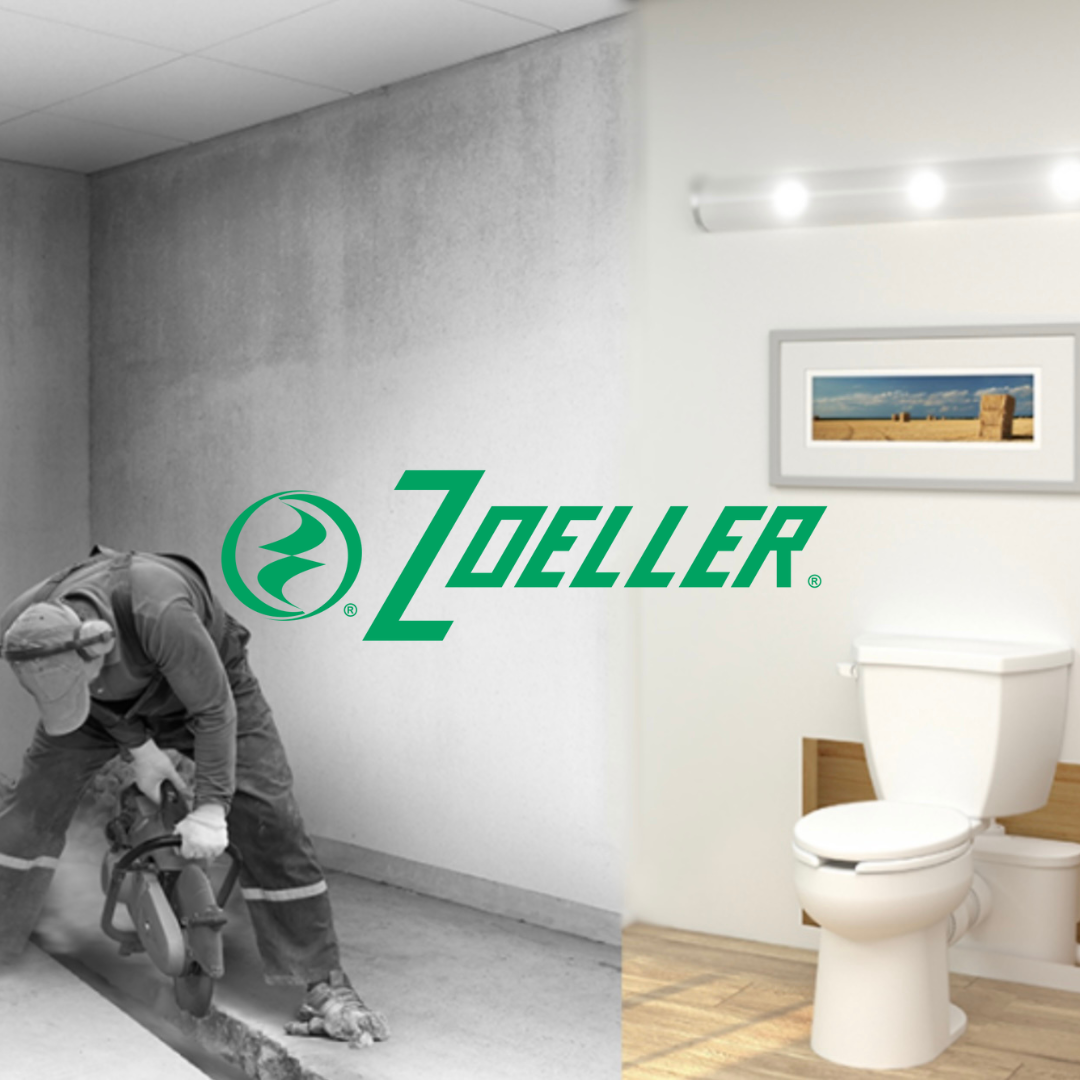 Qwik Jon from Zoeller
No need to break concrete!
Save money and time by not breaking concrete with Zoeller's line of home improvement products. The Qwik Jon is a reliable upflush solution, challenging conventional plumbing processes by eliminating the added time and stress of revamping the bathroom space.
Zoeller's Qwik Jon makes it easy for you (and your customer)!
This is why:
• Choose an easy install in front of your wall or a discrete installation behind the wall.
• Recessed side handles for carrying and installation.
• Non-clogging vortex impeller for reliable operation.
• Automatic reset protects the pump from thermal overload.
• No gravity drain required.
• Smooth surface for easy cleaning.
• Collects used water from all fixtures including sinks, faucets, tubs, showers, and more
Interested in learning about all of Zoeller's remodeling solutions? Click here.
Reasons to Avoid Breaking Concrete
1. Health - The cloud of dust that happens when drilling into concrete is concerning. If you can avoid yourself and your customers breathing concrete dust, why not?
2. Dust - It's annoying. During a renovation, it's everywhere. Covering and barricading doesn't always cut it. Eliminate the dust all together by not breaking concrete in the first place!
3. Cost - It's not a surprise to know that more labor equals higher labor cost. Breaking concrete to find your drain line could cost the homeowner over $1,500. Let's hope you don't throw your back out! That could bring higher cost.
4. Time - What if you could complete that job quickly and move on to the next?
5. Leaks - If you jack hammer in the wrong spot, oops! You might have an unexpected leak to repair eating up your time and energy.
6. Property Damage - Flying debris while breaking through concrete is a significant risk. Not just to yourself or your crew, but to a home's interior.
7. Effort - There's no way around it. It's hard work!
8. Noise - Jack hammering pavement can be as loud as 100 decibels of sound. Yikes!
9. Heavy Mix & Gravel - Yeah, you'll have to lug gravel and mix around to repair the concrete after it's broken.
10. You Need a Crew! - It's easier to break concrete with a team, but we don't think anyone works that hard for free.
11. Logistics - Depending on the layout of the home, the location the renovation taking place, it might just be simpler to not break the concrete.
Purchase a Qwik Jon from Zoeller during the month of June for a chance to win a $50 gift card! Upgrade your home and get rewarded by taking advantage of this limited time offer!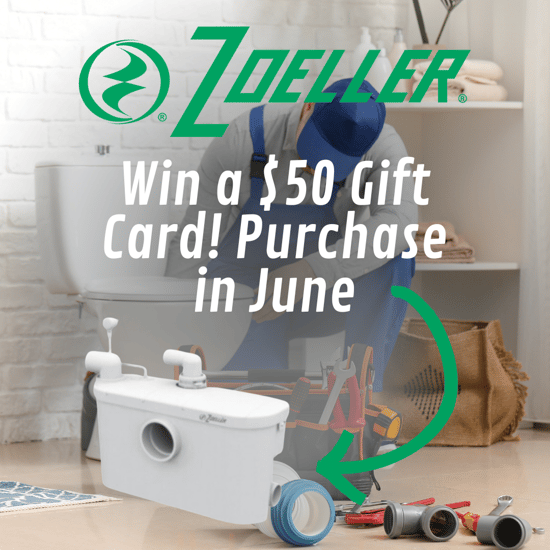 You're invited on a Zoeller Z-Wagon Tour around your local Wiseway Supply! Sign up below for interactive demos and special promotions on select Zoeller products.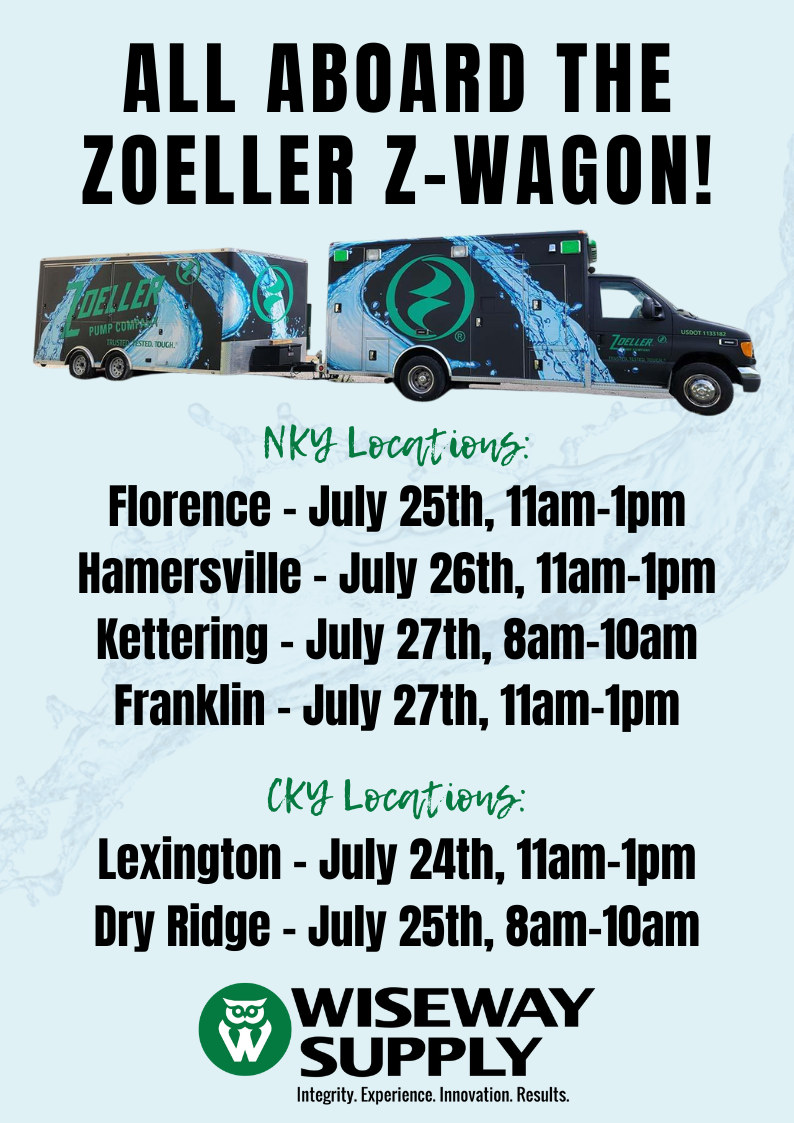 Qwik Jon Upflush System Explained
Sign up for our monthly newsletter!
Want to stay up to date on events, promotions, news, and more?
Our Wise Bites monthly newsletter is for you!
Why Wiseway?
Since 1972, we've been distributing top brands of electrical and plumbing supplies from southern Ohio to central Kentucky. Don't let our growth fool you! We're still privately held which gives us the ability to make quick decisions and personalize our service. Whether you need electrical, lighting, or plumbing supplies for your own home or for the job, trust Wiseway has the stock and the expertise you need.