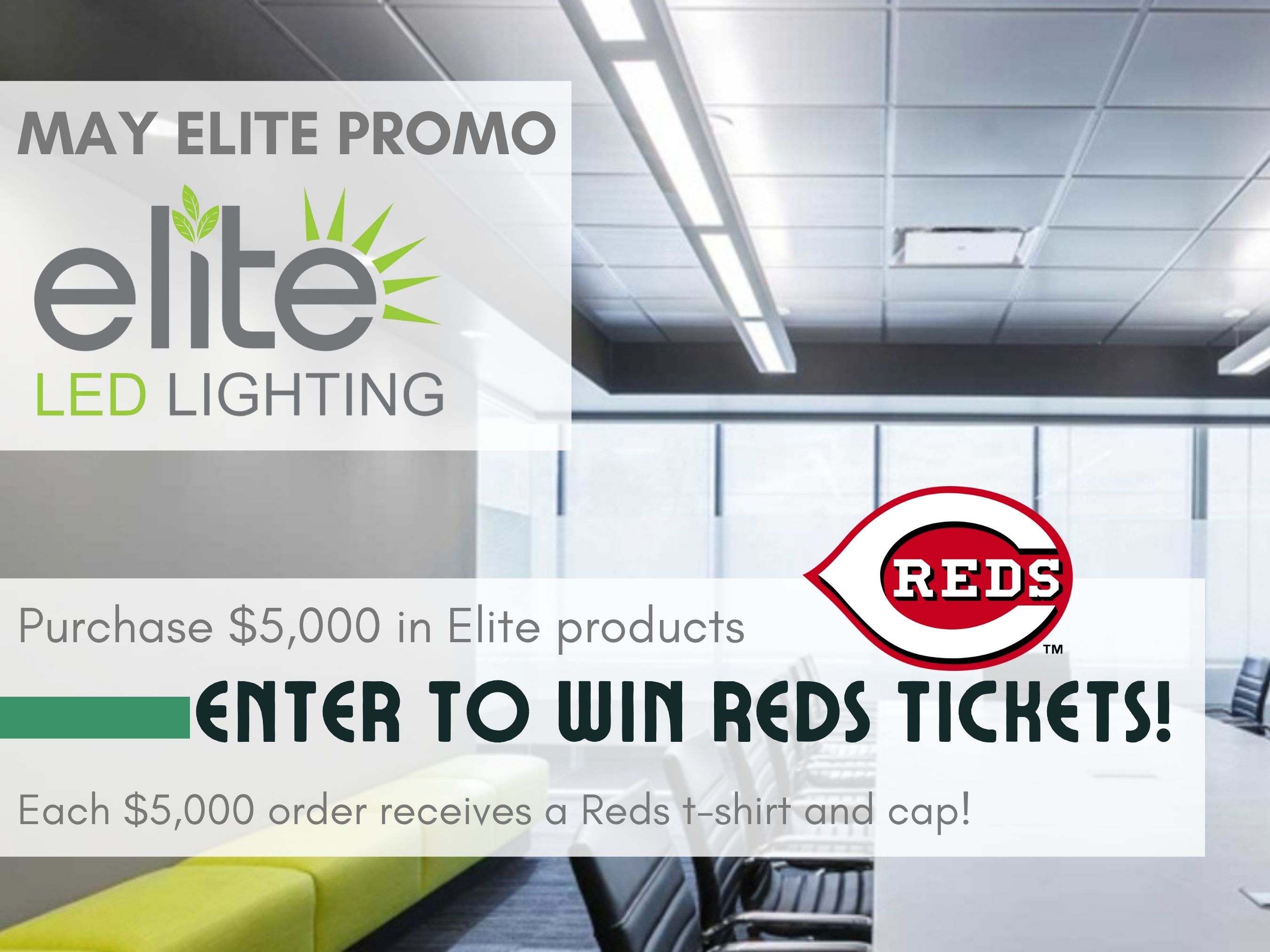 Elite's May Promotion!
Buy $5,000 in Elite Lighting to win BIG!
When you stock up with Elite products, you'll receive a Cincinnati Reds baseball cap and t-shirt. You will also be entered to win 1 of 3 pairs of Reds tickets - including $100 in spending money 💰 for the game!
RSVP for May's Elite Counter Day here!
Elite Lighting Counter Day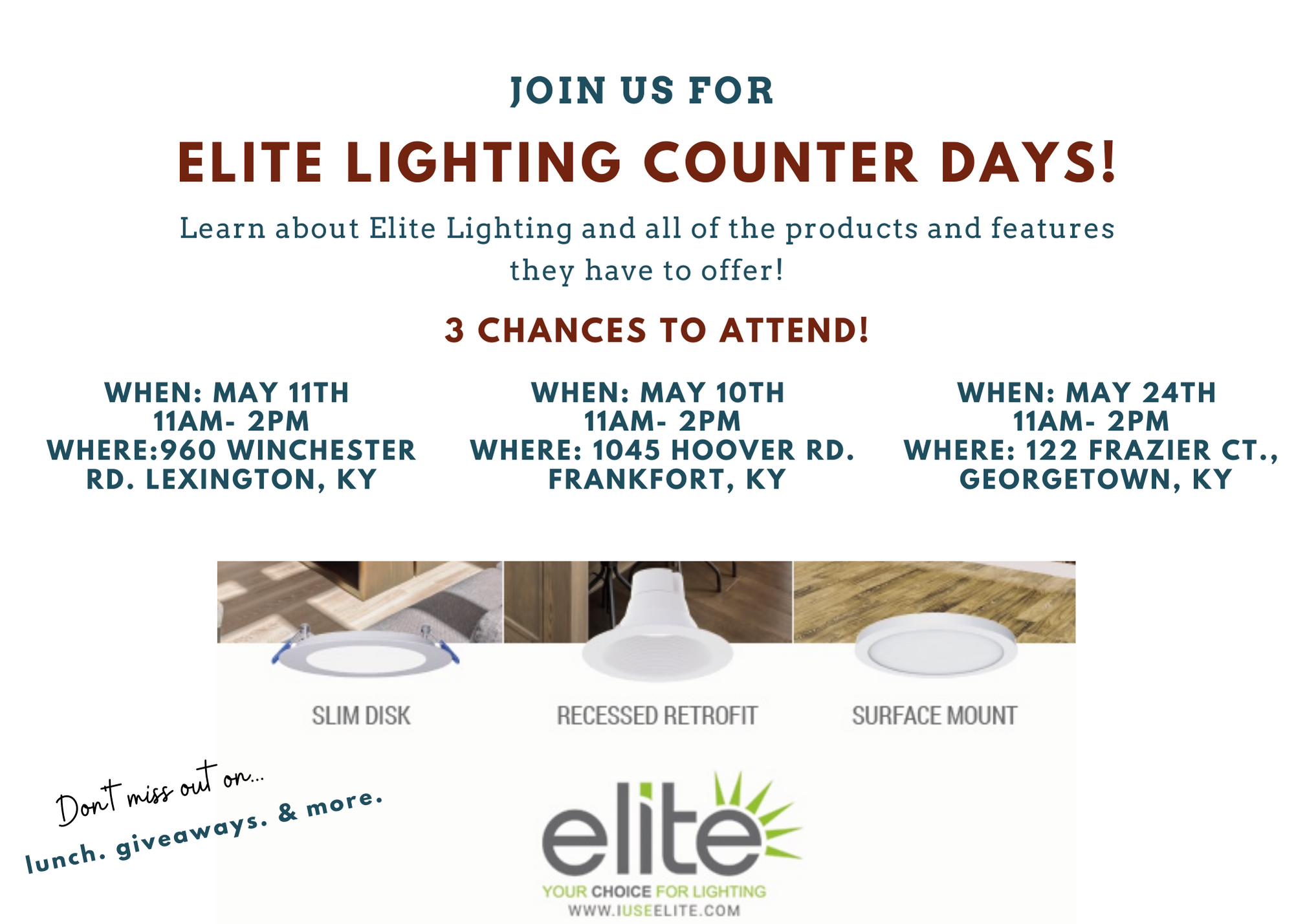 See what Elite products we're stocking!
Explore these in stock, field-adjustable products from Elite!